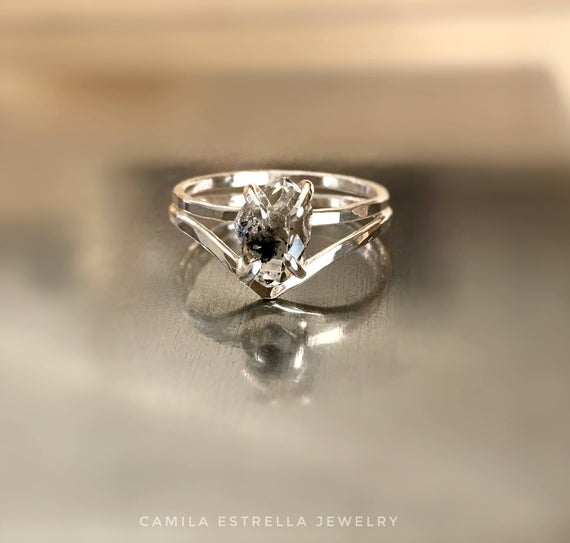 Herkimer Engagement Ring, Raw Stone Rings, Silver Engagement Ring, Raw Black Diamond Ring, Gold Engagement Ring, Sterling Silver Ring
Herkimer Diamonds are a special form of quartz that are shaped like diamonds. They enhance dreams & visions, and are ideal for use in meditation, crystal grids, and body layouts.
Learn More About Herkimer Diamond.
If you purchase through these links, we may receive a small commission.
Disclosure