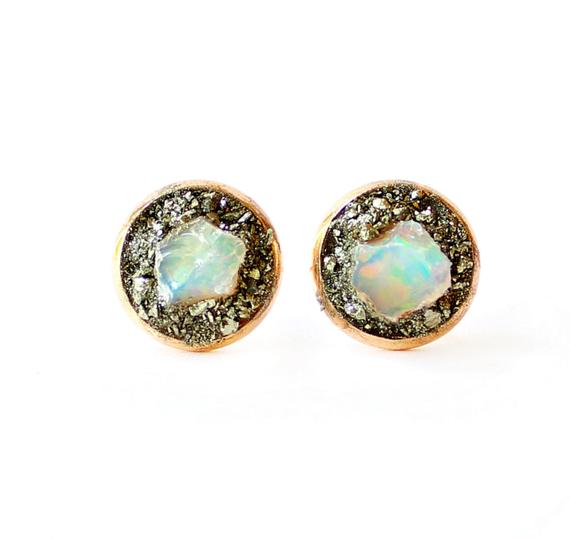 Opal Earrings, Opal Stud Earrings, Raw Opal Earrings, October Birthstone, Raw Birthstone Earrings, Raw Opal, Friend Gift Ideas
Opal's fire carries a spiritual energy that burns through attachments, wounds, and negative patterns. It can amplify your emotions, bringing semi-conscious patterns to the surface of your awareness to be dealt with. When these are cleared, it also amplifies joy.
Learn More About Opal.
If you purchase through these links, we may receive a small commission.
Disclosure