About Beadage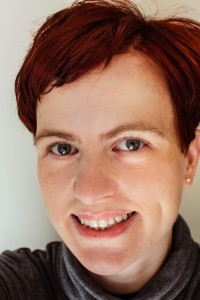 Hello! I'm Emma. I created Beadage in 1998 in my dorm room at UC Davis. Since then, it's been through many changes and iterations before ending up in its current state. The current version was launched mid-2015 and included a new design, full conversion to WordPress, user accounts, updated content, and a completely rewritten "Gemstones" section.
Information and Inspiration
Beadage is a combination of instructional content written by myself and staff writers, and content contributed by users.
The main thing that separates Beadage from sites like Pinterest is that all the user-submitted content is curated. This means while we welcome all submissions, we choose which ones are published on our site. In that way we are more like an online magazine than a social networking site.
Beadage is here for you!
I have to confess I'm a better software developer than a jewelry-maker at this point. But I love creating a space where people can learn how to create beautiful things, and then share them with others and hopefully inspire more creativity and beauty in the world. So, I am all ears–if you are a beader and you have an idea that would help Beadage serve you better, let me know!
About me
I've been a crafty girl since I was young, when I taught myself to knit and crochet from library books. I discovered beading as a teenager when my aunt gave me a box of seed beads she had in her closet and encouraged me to do something with them. I ended up making a simple loom using an empty cardboard box (you cut off the top flaps so the top is open). I had a blast.
When I learned web design it gave me the same instant-gratification satisfaction I got from crafting. (If you need a website, I am available for custom web design over at Lark Labs). Beyond beading I am a fan of many arts and crafts activities and am also working on a site about Zentangle Patterns. I aim to one day have a network of craft-related sites that inform and inspire people to make beautiful things with their hands.