Beadage
>
Gemstone Meanings
>
Gemstone Colors
>
What Do White Gemstones & Crystals Mean?
Learn the names and meanings of white and transparent gems and crystals including howlite, selenite, magnesite, quartz, opal, moonstone, and diamond.
What do white gemstones mean?
White and clear gemstones & crystals correspond to the crown chakra. They each have different meanings, but overall white crystals are often used for increasing awareness, meditation, purification, and awakening consciousness to higher states.
If you feel called to be a Lightworker, white crystals are going to a great friend and ally on your path.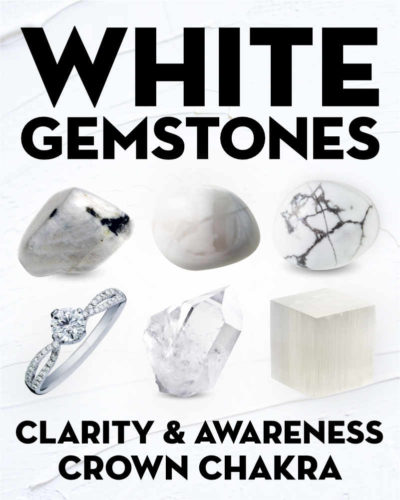 Disclaimer: Gemstone and Crystal Properties and Spiritual Gemstone Meanings listed here are not a substitute for medical care. If you have a physical or mental illness, please see a doctor or mental health professional.