Beadage
>
Gemstone Meanings
>
Gemstone Colors
>
Blue Green Gemstones & Crystals
Blue-green gemstones are connected to both the heart and the throat chakra. They help you speak the truth from your heart. Scroll down for each stone's picture & meanings. Blue-green includes aqua, teal, and turquoise colored gems.
What stones are blue green?
The most consistently blue-green gemstones are amazonite, turquoise, chrysocolla, and apatite. Other stones like fluorite, jasper, and agate come in many colors and some individual stones are blue green.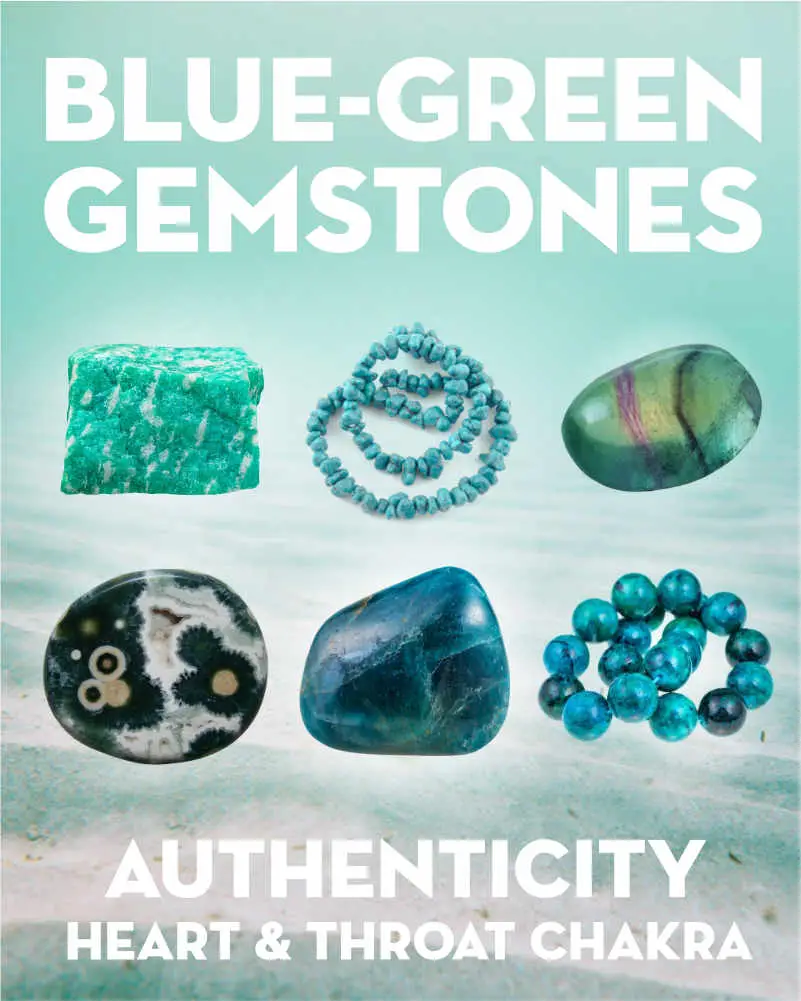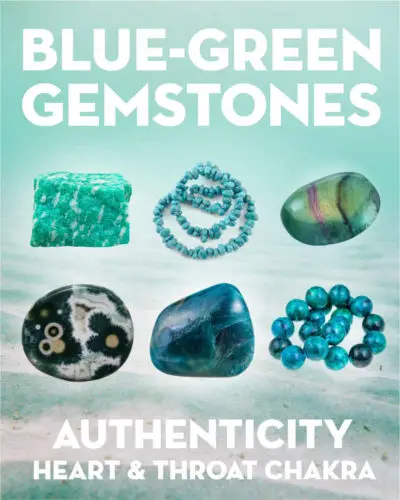 Disclaimer: Gemstone and Crystal Properties and Spiritual Gemstone Meanings listed here are not a substitute for medical care. If you have a physical or mental illness, please see a doctor or mental health professional.