Beadage
>
Gemstone Meanings
>
Gemstone Colors
>
What Do Pink Crystals & Gemstones Mean?
Learn the names and meanings of pink gems and crystals including rose quartz, rhodonite, rhodochrosite, kunzite, morganite, and pink calcite.
What do pink gemstones mean?
Pink gemstones correspond to the heart chakra, love, and affection. They each have different meanings, but many are used for emotional healing, attracting love, and feeling connected to Divine Love.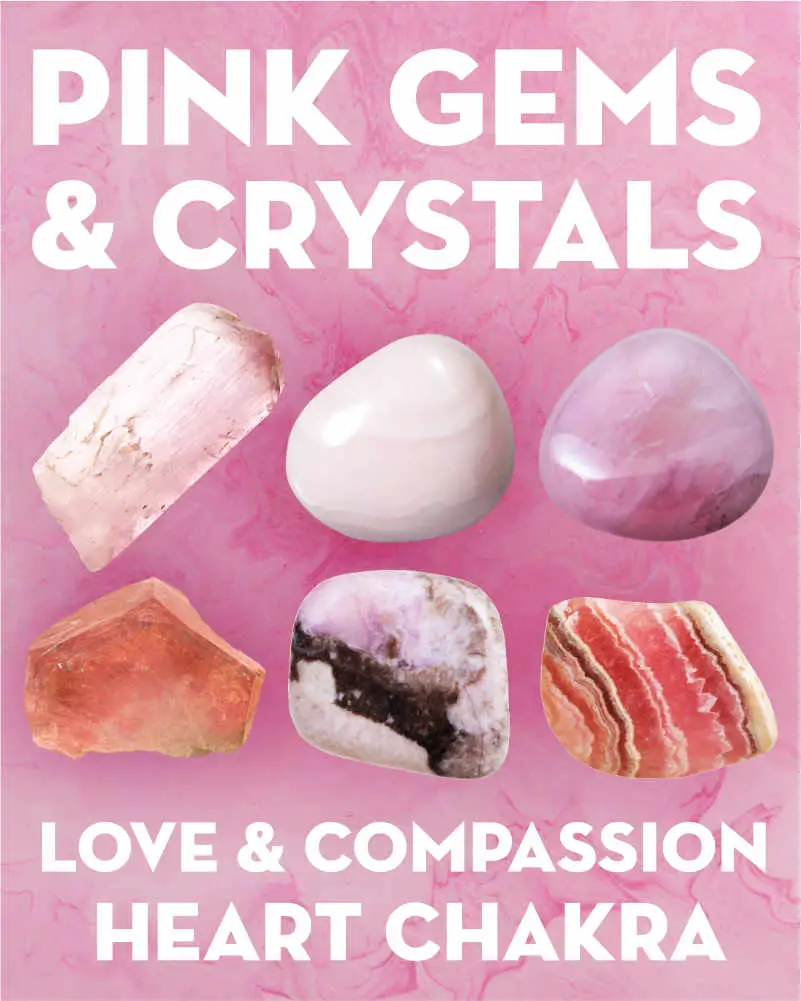 Disclaimer: Gemstone and Crystal Properties and Spiritual Gemstone Meanings listed here are not a substitute for medical care. If you have a physical or mental illness, please see a doctor or mental health professional.