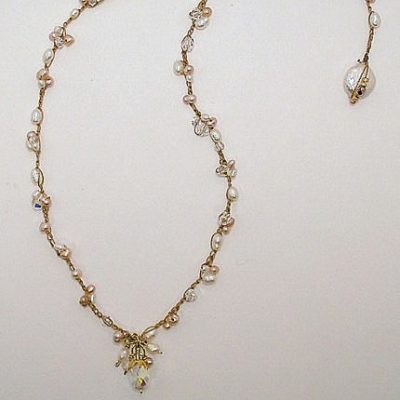 I started this crocheted necklace by picking out one of my favorite colors of C-Lon cord–I love the gold color. Then I chose some small gold and white seed beads, small freshwater pearls and clear sparkly crystals, both Swarovski and Czech. I threaded them all onto the cord randomly making sure I mixed up the […]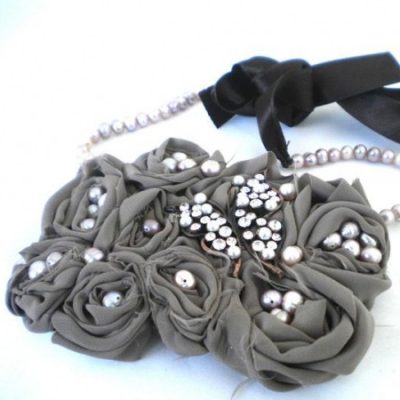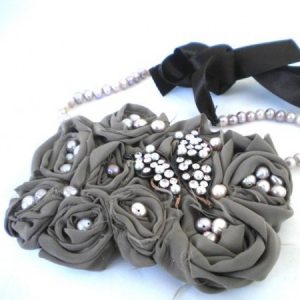 I designed and hand-sewed this beautiful, romantic bib necklace with pearls and silk fabric. I embellished the necklace with pink freshwater pearls and added a Swarovski crystal and copper brooch. I used a satin ribbon for closure, so the length is adjustable.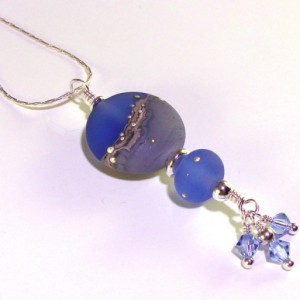 These lampwork beads were the first in my series of two-two beads featuring an opaque half and a transparent half of the same color. I have made these glass beads from moretti/effetre glass with a trail of fine silver melted through the middle. Swarovski crystals and sterling silver accents finish off the pendant.
Shop for Swarovski Crystal Jewelry on Etsy