Polymer Clay & Wire Necklace Beading Ideas
Showing all
made using
and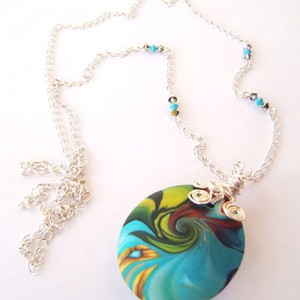 This necklace is made with a thin metal chain and a wire wrapped handmade Fimo (polymer clay) lentil. I also used Swarovski crystals.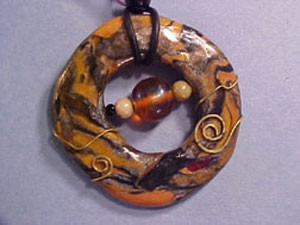 This pendant is made of polymer clay with a wire and bead accent. Polymer Clay is a man-made clay that is pliable until baked, at which point it becomes permanently hard. You can make your own beads and creations using polymer clay and bake them in the oven. Polymer clay is available in most craft […]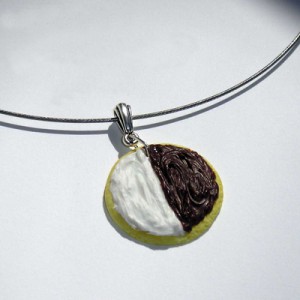 Hand sculpted of polymer clay, silver bail and steel choker wire with magnetic closure. I wanted to make something unique to this area so that people could have a bit of "home" or "a taste of NYC" with them wherever they went.
Shop for Wire Necklaces on Etsy