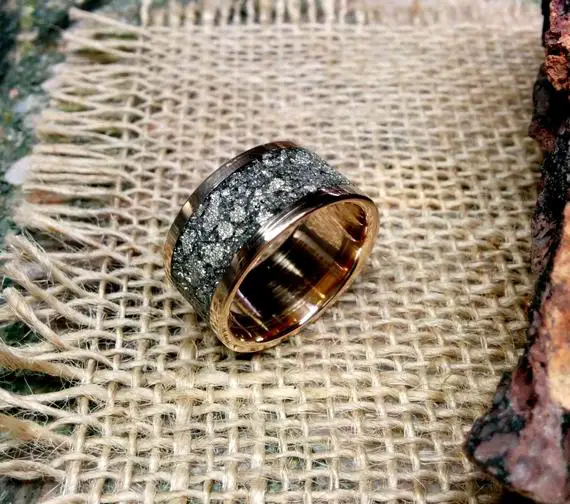 Mens Pyrite Ring Band. 2.5mm Thickness.8, 10, 12 13, 15mm Wide Choice. Copper, Aluminum,bronze, Titanium.
Pyrite strengthens and activates the third chakra, the seat of the will. The result is increased confidence, assertiveness, creativity, and the ability to do what it takes to create what you want.
Learn More About Pyrite.
If you purchase through these links, we may receive a small commission.
Disclosure