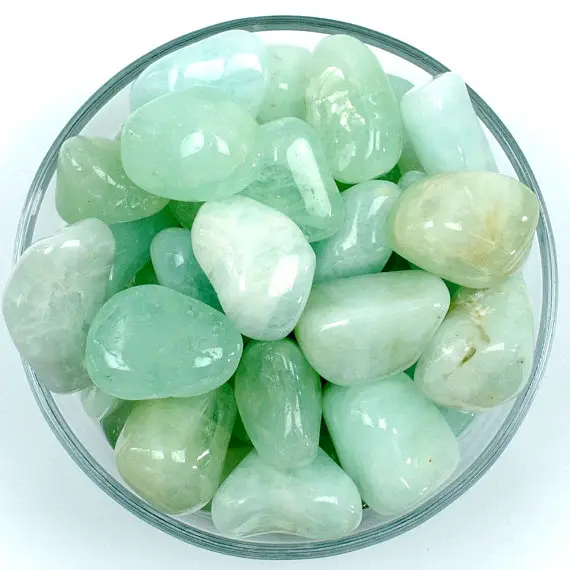 One 1 Aquamarine Tumbled Stone, Aquamarine Tumbled Stone, Aquamarine Tumbled Stones, Healing Aquamarine Tumbled Stones, Aquamarine
This is one аquamarine tumbled stone. Aquamarine is precious beryl of the blue or blue-green variety. Its name came from a Latin expression meaning "sea...
more
Aquamarine cools anger and helps create a calm, centered, relaxed but alert state with balanced energy. It is a stone of the Divine Feminine--teaching a form of power that is yielding and yet resilient, and letting you speak your truth clearly from a place of inner knowing rather than reactivity.
Learn More About Aquamarine.
If you purchase through these links, we may receive a small commission.
Disclosure