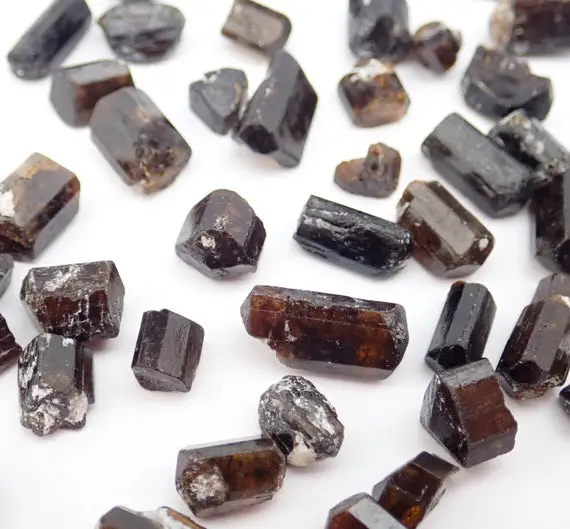 10gm Dravite Crystals From Nepal - Brown Tourmaline Raw Natural Stones
Dravite Tourmaline Nepal 10gm = appx 12-15pc / appx 5-12mm 10gm = appx 4-6pc / appx 7-16mm LOW grade = appx 6-12pc / appx 5-15mm - many with Muscovite inclusi...
more
Tourmaline carries the frequency of natural joy and beauty. Tourmaline comes in a wide variety of types and colors. Watermelon tourmaline combines pink and green tourmaline, bringing the energies of both and creating an ideal stone for working with the heart. Black tourmaline is one of the best protection crystals available and widely used for metaphysical work. Pink tourmaline is beneficial for emotional healing.
Learn More About Tourmaline.
If you purchase through these links, we may receive a small commission.
Disclosure