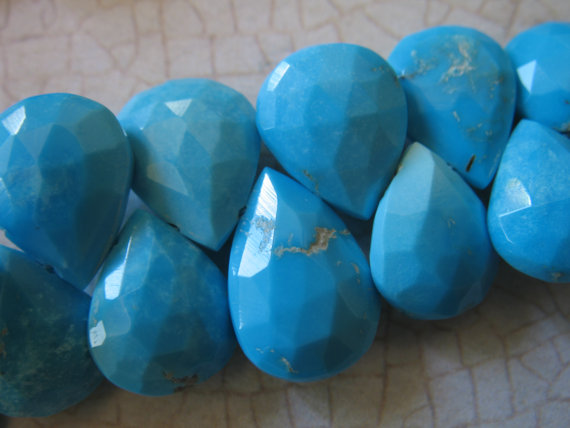 14-15 Mm, Sleeping Beauty Turquoise Pear Briolette Bead, Huge Luxe Aa, Robins Egg Blue, Genuine Natural December Birthstone Tr 1415 Solo
14-15 mm / SLEEPING BEAUTY Turquoise Pear Briolette Bead, Huge Focal, Luxe AAA, Robins Egg Blue, genuine natural december birthstone tr ** note.. pls use no...
more
Like most blue gemstones, turquoise activates the throat chakra, helping us speak our wisdom and truth. The gift of turquoise is in bringing an awareness that every part of us is an element of our Divine self, to be understood and embraced. The heart of compassion is knowing that darkness and pain is a universal human experience, and only by integrating these aspects of existence can we become whole. Turquoise encourages to accept ourselves, warts and all.
Learn More About Turquoise.
If you purchase through these links, we may receive a small commission.
Disclosure