Beads are the foundation of making beaded jewelry–here is an introduction to common bead types and kinds of beads with pictures.
Gauged Beads
Gauge is a measurement of the thickness of something, be it beads, wire, thread, or needles. Gauged beads come in gauges ranging from 6/0 (large) to 15/0 (tiny).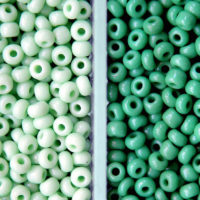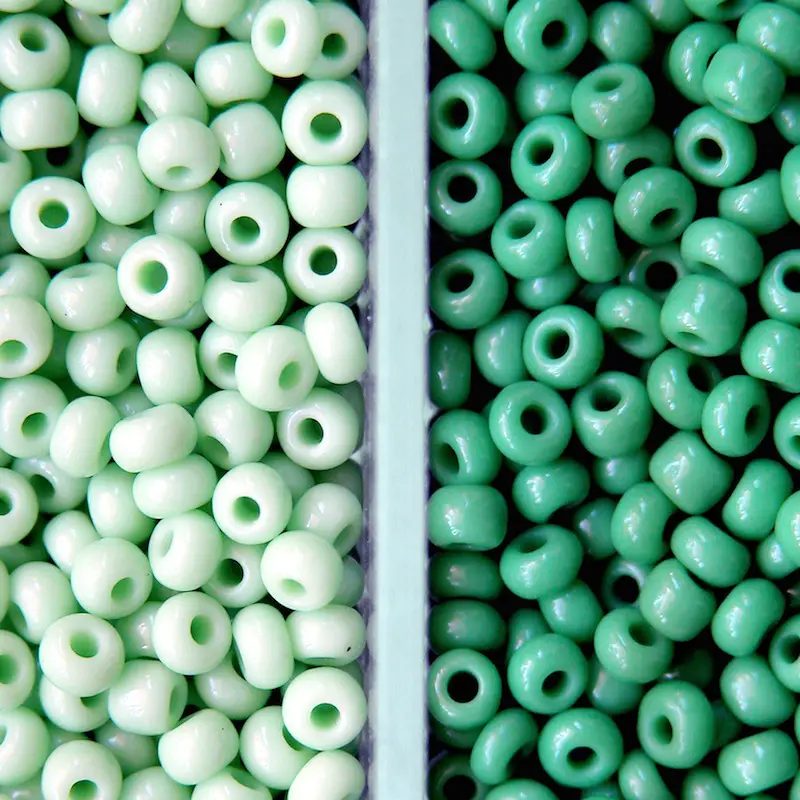 Seed Bead
Made of glass or plastic and available in an amazing array of colors, finishes, and styles. Because of their small, regular size they are used in bead weaving and
loomwork
to make larger patterns. 11/0 is the most common size.
Delicas
are cylindrical, squarish
seed beads
that are about size 12/0.
Bead Shapes
Materials
More Bead Types
This is just a few–there are millions of beads of many different sizes, shapes, and materials, such as glass, bone, shell, clay, metal, pearls, seeds, and even paper.
Utility Beads
Bead Manufacturers
Bead Terms