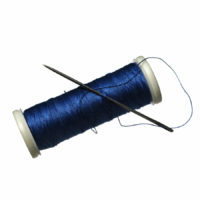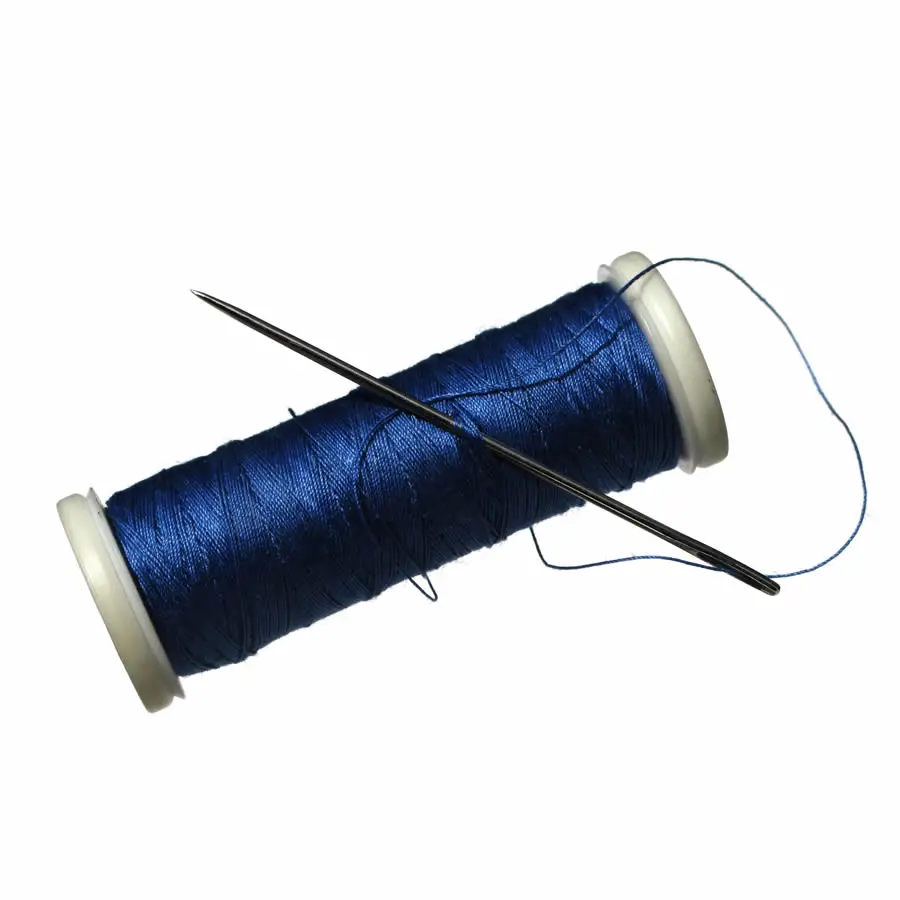 Thread

Several fibers spun into a single strand. Beading thread is made of nylon and is used in beadweaving and loomwork. Other types of thread used in beading include decorative cords such as rattail.
Beading thread is used to string or sew beads into jewelry or accessories or onto garments as embellishment. Both natural and synthetic fibers are used for beading threads and each type of thread has unique properties that are best for specific beads and projects. Some of the most popular brands used by beaders are Nymo, Acculon, and Silamide. If stringing thread, use only smooth-holed beads so the thread doesn't become weak from abrasion against sharp or jagged surfaces.
Size. Thickness ranges from size 00 (thinnest) to A (0), B, C, D, E, F, FF, and G the thickest. Size D works well for light weight beads, size E-F for medium weight, and size F-G for heavy weight. For off-loom or bead embroidery, use waxed thread in sizes 00-D.
Color. Black and white are most common, but beading thread is also available in many colors. To enhance your project, be sure to choose a color that blends into the project or it will distract from the beads.
Wax. Waxed thread slides more easily through beads and is less likely to fray and break. Beading thread can be purchased pre-waxed, or you can purchase beeswax to wax your own thread.
Silk thread is the most traditional thread for stringing pearls. Thinner silk thread can also be used to make other beaded projects and jewelry. Silk comes in a wide range of widths and colors to coordinate with your project. Silk thread can be purchased pre-threaded on small cards or in larger hanks. Since silk thread is delicate, be sure to use a needle that does not fray or damage the material, and be extra careful of beads with jagged edges. If threading is hard, try a Big Eye needle.
Silkon Bonded Nylon thread is a synthetic material that can be used as an alternative to silk. Silkon has many of the qualities of silk, such as a supple drape and deep colors, but it is very strong and resistant to fraying. Several weights and many vivid colors are available.
Kevlar thread is very strong, making it a good choice for large or heavy beads. This is the same material that is used to make bullet-proof vests. It is very difficult to break, but easy to cut. Kevlar comes in only two colors, its natural yellow and dyed black. Fisherman's knots should be used with Kevlar as they will hold the strongest.