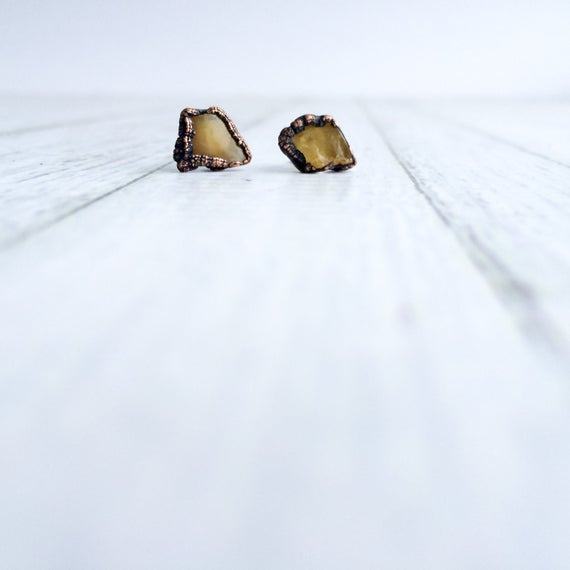 Raw Amber Studs | Rough Amber Earrings | Amber Post Earrings | Amber Fossil Stud Earrings | Amber Nugget Post Earrings
Raw Amber studs | Rough amber earrings | Amber post earrings | Amber fossil stud earrings | Amber nugget post earrings Tiny pieces of amber have been encased i...
more
Amber carries the energy of the sun, warmth, and wellbeing. It is nurturing and good for people recovering from illness or who are needing comfort. It can transmute negative or stagnate energies into positive energy like a sunny day lifts the spirits. In this way it can be protective, letting you carry around a bubble of sunshine wherever you go.
Learn More About Amber.
If you purchase through these links, we may receive a small commission.
Disclosure