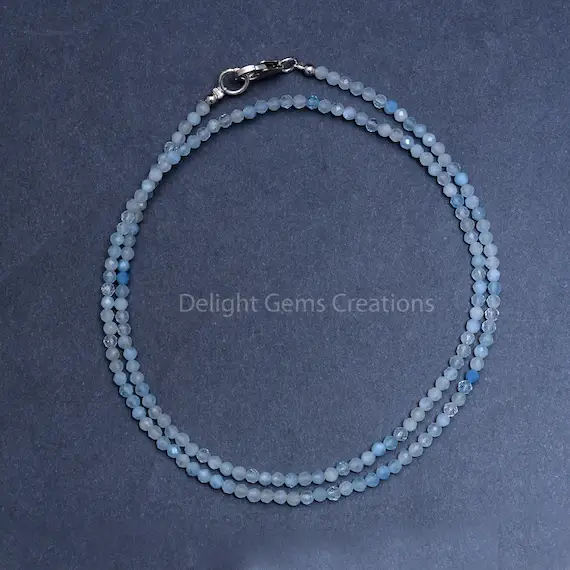 Milky Aquamarine Necklace, 2.5-3mm Aquamarine Micro Faceted Round Beads Necklace, Natural Aquamarine Beaded Necklace, Dainty Tiny Aqua Beads
PRODUCT DETAIL : ITEM : AQUAMARINE BEADED NECKLACE ITEM CODE : DGC404 ITEM NAME : NECKLACE GEMSTONE : MILKY AQUAMARINE BEADS SHAPE : FACETED ROUND LENG...
more
Aquamarine cools anger and helps create a calm, centered, relaxed but alert state with balanced energy. It is a stone of the Divine Feminine--teaching a form of power that is yielding and yet resilient, and letting you speak your truth clearly from a place of inner knowing rather than reactivity.
Learn More About Aquamarine.
If you purchase through these links, we may receive a small commission.
Disclosure