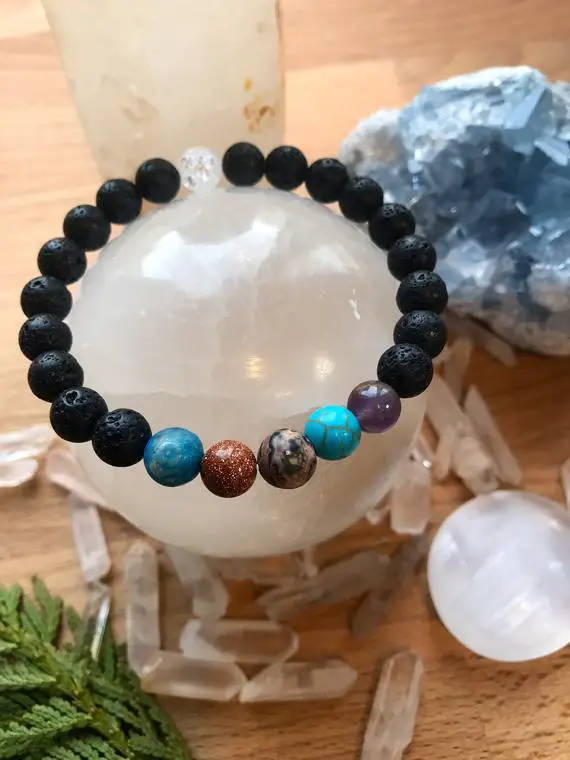 Aquarius Bracelet - Zodiac Astrology Spiritual Crystal Healing Jewelry Apatite Garnet Turquoise Amethyst Hematite Lava Stone Wrist Mala
Apache Tears are helpful for surfacing grief held in the emotional body in order to cleanse and heal old trauma or wounds from a previous life. They also have the protective and cleansing properties of obsidian, in an easy to carry form.
Learn More About Apache Tears.
If you purchase through these links, we may receive a small commission.
Disclosure