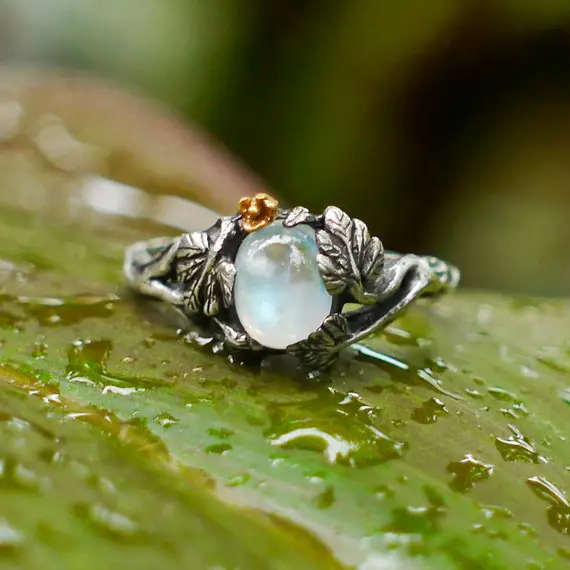 Moonstone Engagement Ring "daisy" | Flower Ring | Twig Ring | Moonstone Jewelry | Moonstone Ring | Alternative Engagement Ring
Moonstone is a stone of feminine power and mystery. It assists in journeying inwardly and finding hidden truths in our unconscious and in past lives. It enhances intuition and encourages the wisdom and patience to trust Divine timing.
Learn More About Moonstone.
If you purchase through these links, we may receive a small commission.
Disclosure