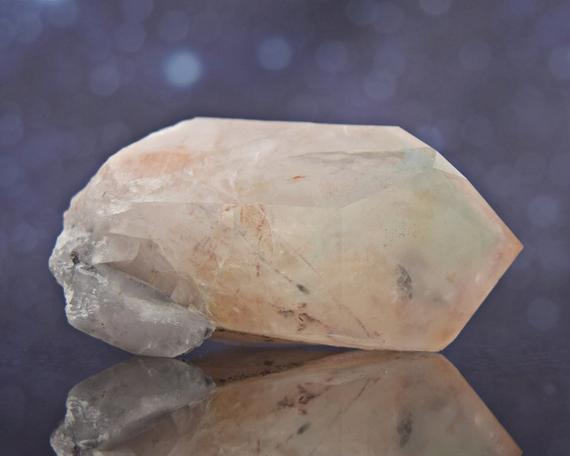 Pristine Ajoite Inclusions Messina Quartz From South Africa | Pyramid Phantom | Dow Crystal | Rare | 2.5" | 74.8 Grams
This is a rare natural Ajoite Inclusion Quartz Crystal from the Messina Mines, Limpopo, South Africa. • Its Measurements: - Inch | 2.5" × 1.6"...
more
Clear quartz crystal is the most useful and versatile of gemstones for metaphysical work. It has the unique property of being "programmable", meaning you can infuse it with your intention and then it will amplify it, working on your behalf to manifest it in the world. It also acts to amplify the energies of any other stone you are working with.
Learn More About Quartz.
If you purchase through these links, we may receive a small commission.
Disclosure