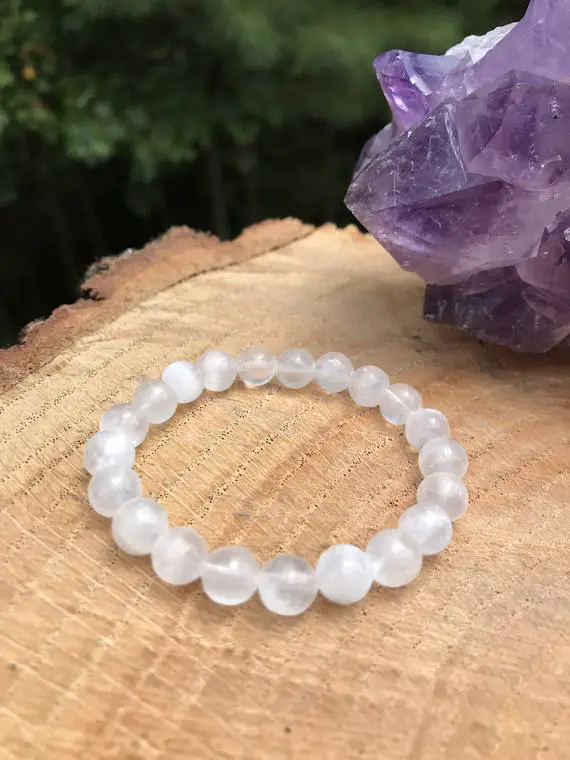 Selenite Bracelet | White Light | Serenity | Clarity | Peace | Spirituality | Chakra Healing | Taurus Zodiac | Harmony | Protection | Love
Selenite is best known for being a clearing & purification crystal. It can be used to clear the aura from negativity or stuck energy, and to clear crystals by placing them on top of a flat piece of selenite.
Learn More About Selenite.
If you purchase through these links, we may receive a small commission.
Disclosure