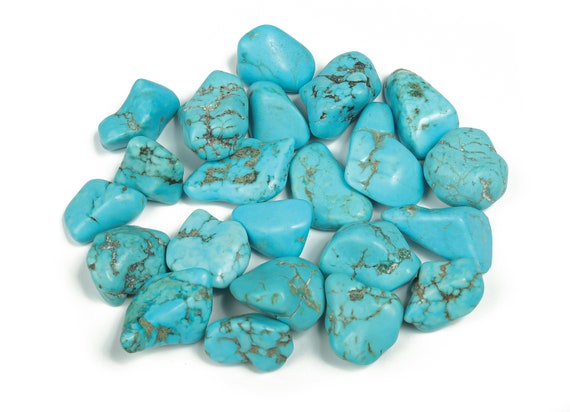 Turquoise Tumbled Stone - Turquoise Gemstone - Loose Gemstone - Tumbled Gemstone - 0.7 - 1.2 Inc - Tu1096
Turquoise Tumbled Stone Turquoise is regarded as a sacred object of happiness and auspiciousness and can be adjusted to the emotional and psychological state o...
more
Like most blue gemstones, turquoise activates the throat chakra, helping us speak our wisdom and truth. The gift of turquoise is in bringing an awareness that every part of us is an element of our Divine self, to be understood and embraced. The heart of compassion is knowing that darkness and pain is a universal human experience, and only by integrating these aspects of existence can we become whole. Turquoise encourages to accept ourselves, warts and all.
Learn More About Turquoise.
If you purchase through these links, we may receive a small commission.
Disclosure