Get PDF for Garnet
All Printable Gemstone Meanings
New! Illustrated Printable Gemstone Meaning Cards
Free for personal use only.
---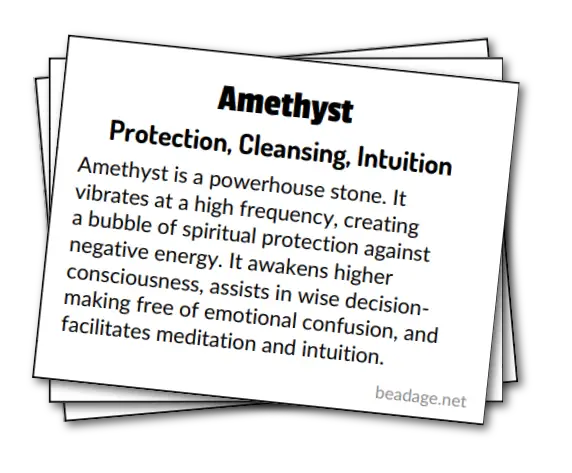 Small Crystal Information Cards for Shop Owners
These printable gemstone properties & crystal descriptions are great for sellers to include when selling gems. Customers like to know a little more about the meaning of what they are buying. (Please note these free cards are only offered for printing and using as-is and
removal of "Beadage.net" or reproducing of the text in any other form including in onine product listings constitutes copyright infringement.
)
Premium Crystal Information Cards
By request, we are adding more crystal description cards for crystal shop owners. They are under $5 each, just visit our Payhip Shop to purchase them as digital downloads.