You have two basic options for bead stringing: either beading needles and beading thread, or beading wire, crimp beads and crimping pliers. You will also need a clasp and a way to connect your thread or wire to the clasp, like a jump ring or bead tip.
Stringing With Thread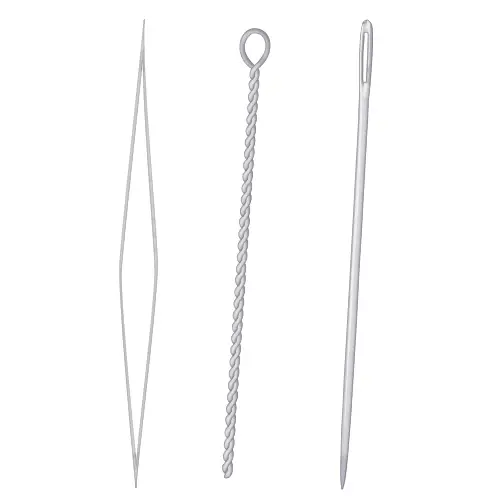 Needles
For regular stringing, twisted-wire needles work well as the large eye closes to fit through the beads. For seed beads, use beading needles. These resemble sewing needles but are usually longer and thinner. The larger the number, the thinner the needle (to match sizes of seed beads).
Stringing With Beading Wire
Other Stringing Materials
Tools