You can use crimp covers (callottes) to add clasps to jewelry made with beading wire, or you can use the technique below for a more polished look.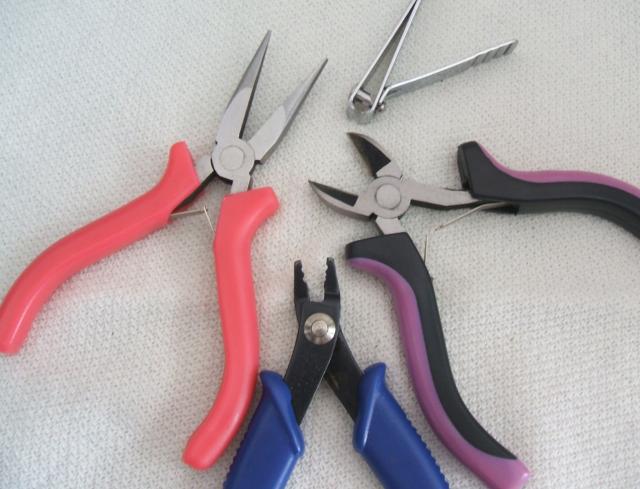 Gather Your Tools You will need a few tools when finishing your piece — chain nose pliers, a nail clipper, crimping pliers and occasionally wire cutters (I'm able to snip beading wire really close with nail clippers, though). Always use crimping pliers for a great result. The crimping pliers have a couple of different dips and grooves so that your crimp bead looks nicely folded and rounded. Use the groove closest to your body to smash the crimp bead in one direction. Using the groove furthest away from you folds the crimp over for a crisp look.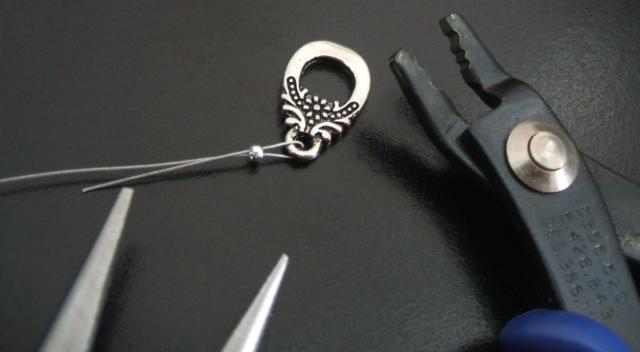 Start With Your Clasp When adding a clasp, thread your crimp bead onto your wire, and then bring the wire through the eye of one end of your clasp. Now bring the wire back down through the crimp bead and use your chain nose pliers to PULL — as tightly as you can to get the crimp bead snug against the clasp. In some instances, though, you may need to allow for a little slack, as some pieces won't hang correctly if the beads are pulled too taut. So be careful to judge correctly what your piece needs.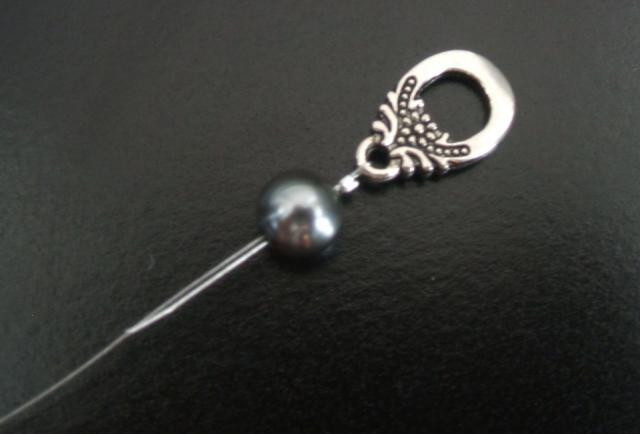 Add Your Beads When you are ready to string on your beads, be sure to string the excess wire (or 'tail') into the first two or three beads. With the tail safely hidden inside these beads, you won't be able to see where the tail ends, so your crimp and clasp end look smooth and flawless.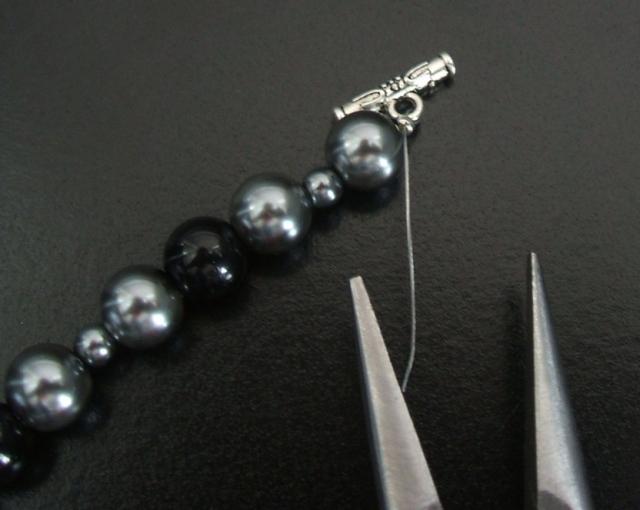 Finish Your Piece Once you've strung your beads on and are ready to finish your piece, repeat the process with the clasp and crimp bead that you did on the first end of your piece. You'll have to use your chain nose pliers to thread the tail through two or three beads. This can be pretty tricky, so you'll have to work with it for a bit.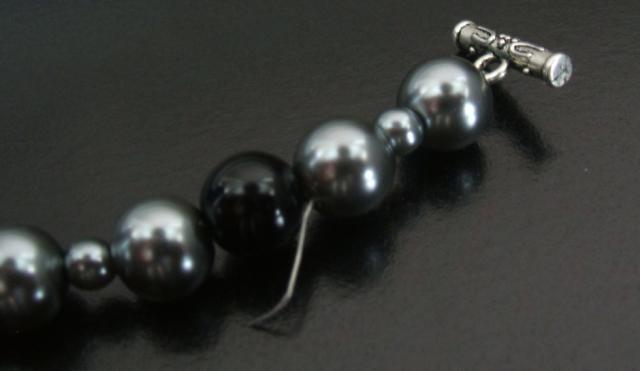 Hide the Tail When you see the tail peeking out after the third bead or so, pull it tightly so the tail comes down as far as it can. Now you can snip it close to the bead with the nail clippers. Smooth out your beads so that no wire shows through and you're finished! Certainly smooth and finished pieces, particularly where adding clasps are concerned, can take a little time. But keep at it. The more times you try it, the better you'll become.