A variation of the classic charm bracelet, this style is fun and has a lot of movement to it. It looks complex, but it uses the same basic wire-wrapping skills of our other projects.
Supplies
Tools
Materials
Instructions
First, we will make all the small beads into dangles. Put a bead onto a headpin, and make a loop in it, but leave an extended tail, as shown. Gripping the eye of the pin firmly with your chain-nose pliers, wrap the tail around the bead, away from your body.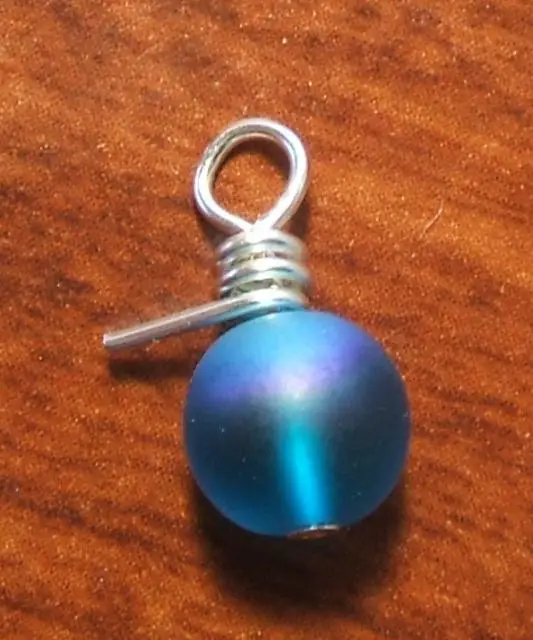 Snip off the excess wire, snipping as close to the bead as possible and, using your chain-nose pliers, press the wire in firmly against the bead.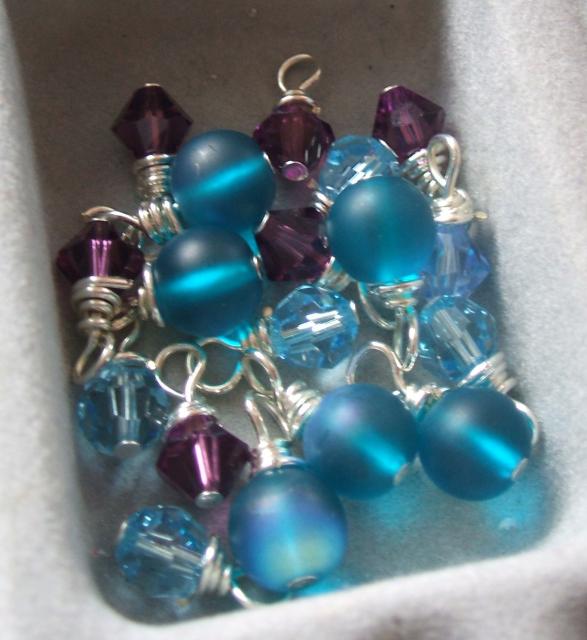 Once you've done that with all of your small beads, set this group of wire-wrapped beads aside.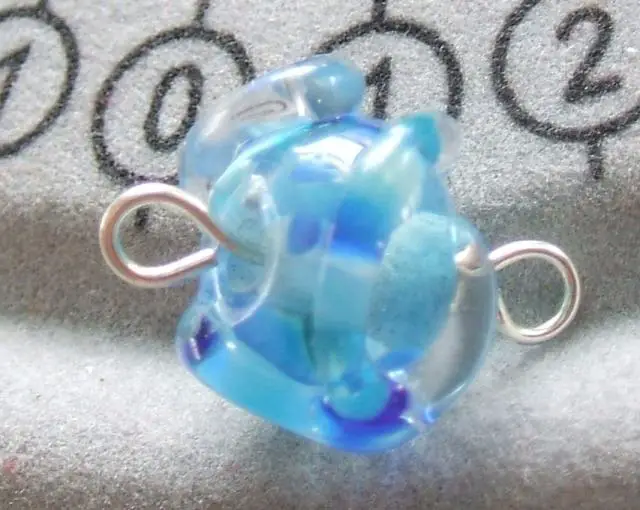 Next we'll make double eye-pins for our larger beads, using headpins. Snip off the 'heads' of the headpins, and you're left with a small piece of wire. Make a loop at one end, slide your bead on and make a loop of equal size at the other end, adjusting for size, as needed, and snipping off any wire you don't need. Do all your larger beads this way.
Now we will assemble the piece. First, connect the clasp to a beaded double eye-pin using a smaller, round jump ring. Next, use your larger, round jump rings to connect the beaded double eye-pins to each other. Continue with this until all your beaded double eye-pins are connected by way of the larger, round jump rings.
Now you have the base of the bracelet done. Get your small wire-wrapped beads you create earlier, and using your smaller round jump rings and your square jump rings, connect these beads to the larger, round jump rings. The grouping I used was two small crystals and one glass bead on each of the large jump rings. Add beads to each large jump ring.
At the end of the bracelet, you should have a double eye-pin that is connected to your last large jump ring. Add one final crystal bead dangle to the other side of the double eye-pin to finish it.
The lobster-claw clasp can hook into any of the larger jump rings for an adjustable fit. Enjoy!