Green Lariat Necklace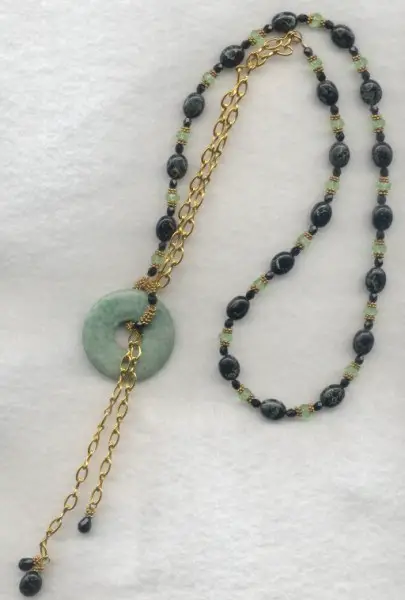 Black stones with green marbling are highlighted by lime green crystal & gold spacers. Gold chain hangs through the jade donut.
Learn More
About the Artist: Janet Warner
I just started beading about 3 months ago. I am addicted!! I love to mix colors and textures.
If you purchase through these links, we may receive a small commission.
Disclosure