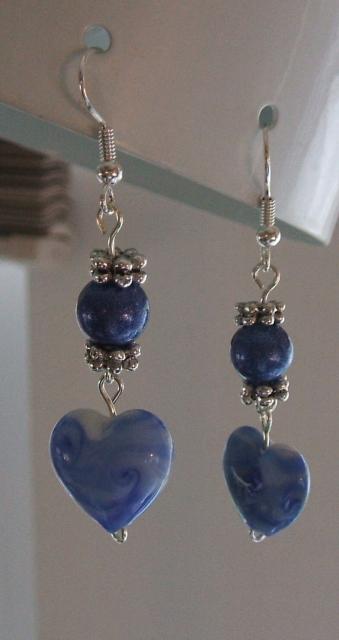 Blue is just a great color — versatile and cheery, and hard to grow tired of. I knew at once when I spotted these heart-shaped glass beads that they'd make great earrings.
Supplies
Tools
Materials
Techniques
Instructions
1
Start at the Top
Take an eye-pin and add a
spacer bead
, a round bead, then another spacer. Make a loop at the top end and connect it to your ear-wire, trimming the extra length. 
2
Connect the Bottom Bead
On another eye-pin, add your heart-shaped bead, make a loop at the top, but before you close the loop, bring it through the bottom eye of the segment you just completed. Once you've done that, close the loop and trim the extra
wire
. Repeat the process for the second earring. Enjoy!