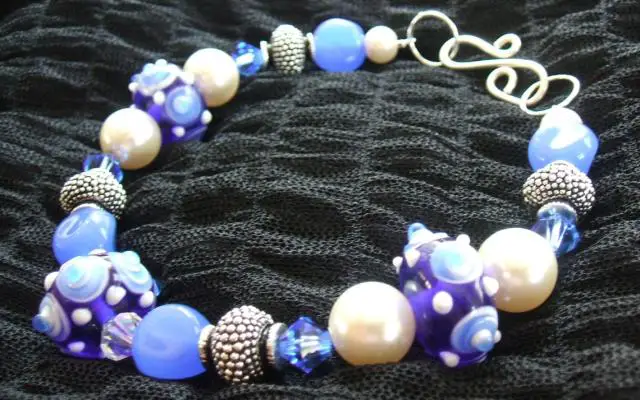 Color and texture are the main components of great jewelry design. Here is how to choose colors and textures of beads that complement each other and come together in a truly great piece of jewelry.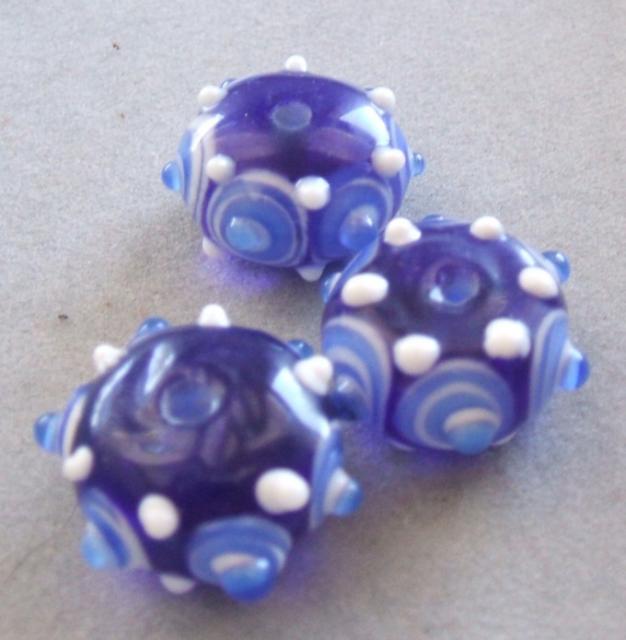 Start With Beads You Love. Great pieces start with great beads. When you find beads that move you (like these lampwork beads have moved me), snatch 'em up fast.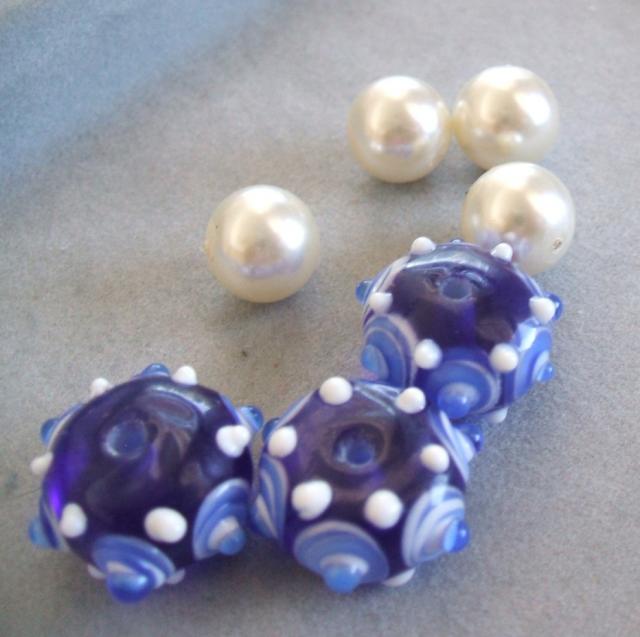 Complement the Elements. After studying your wonderful finds a bit more closely, what do you like best? What elements of the beads do you want to bring out and celebrate? I loved the deep blues in these beads, but didn't want to overlook the white, and I was certain that white pearls would give this piece a classic and timeless look.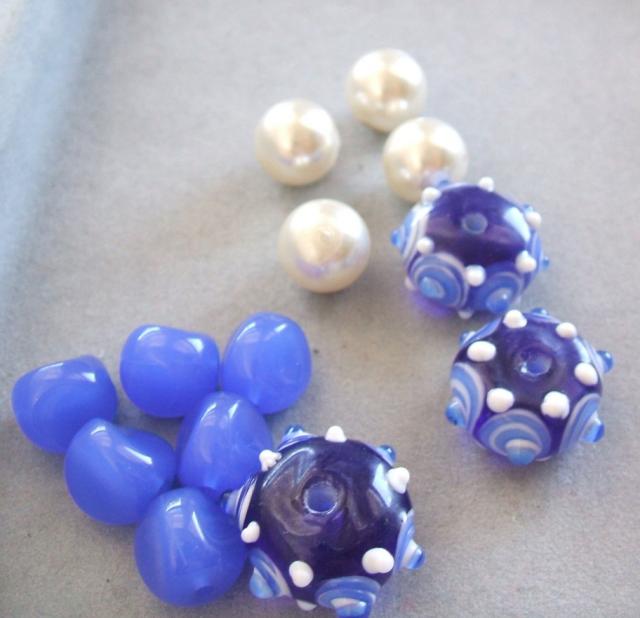 Accentuate the Subtleties. I found smooth glass beads that perfectly complement the lampwork beads. The blue was just the right shade to pick up the swirl pattern in the lampwork beads.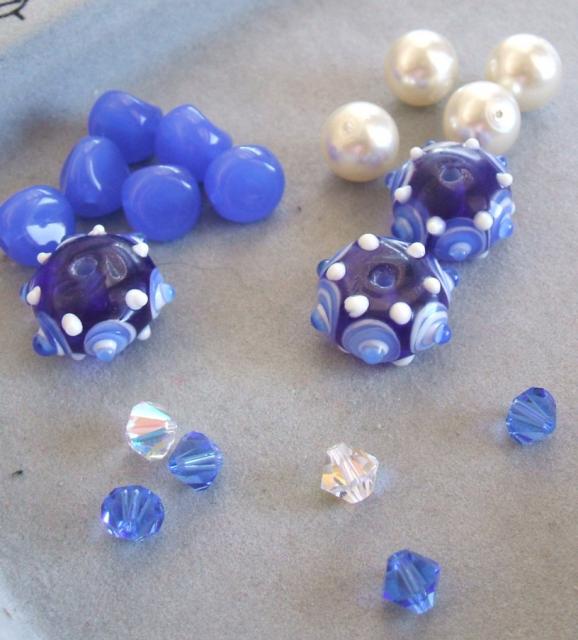 Make It Sparkle. Who can resist Swarovski crystals with such gorgeous lampwork beads? I chose blue and an iridescent for added notability.
Take a Risk. I took a risk here by adding the base metal spacers, but coupled with the glass pearls, I think it widens the classic dimension. I think the risk was worth it. What do you think?
Create A Balance. Whether you want a striking piece or an understated one, balance your beads so your colors and textures have a harmonious symmetry. That may mean arranging and rearranging until you have a sequence that works perfectly.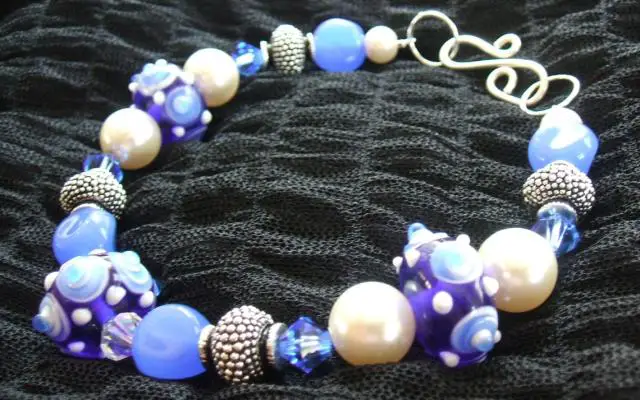 Finish Strong. Choose clasps and findings that do justice to the finished piece. Sometimes this may mean paying a bit more, but trust me, it will be worth it in the end. Enjoy your finished product! (I call this piece "Indigo Mood Bracelet"!)