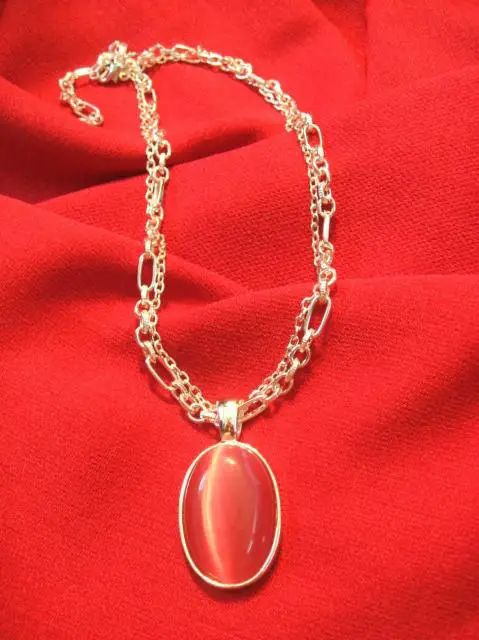 Like chain? Here's an easy project that adds life to ordinary chain.
Supplies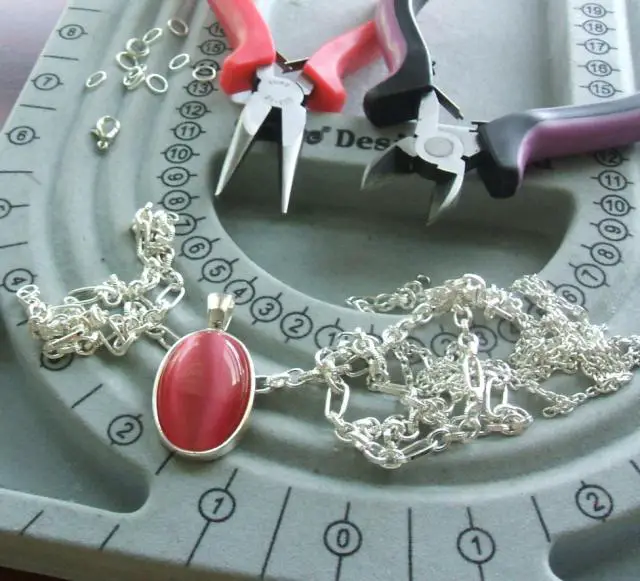 Tools
Materials
lobster-claw clasp
two types of chain, preferably one more ornate chain and one simple chain
Instructions
First, let's cut some chain! Decide how long you'd like your necklace to be (I prefer shorter ones, and I think it works well with this design), and cut both styles of chain equal lengths.
Also cut another small piece of the more ornate chain, about 2.5 inches long. Set it aside.
Take a jump ring and bring it through both chains on one end. Put a lobster clasp (hook part) on that same jump ring.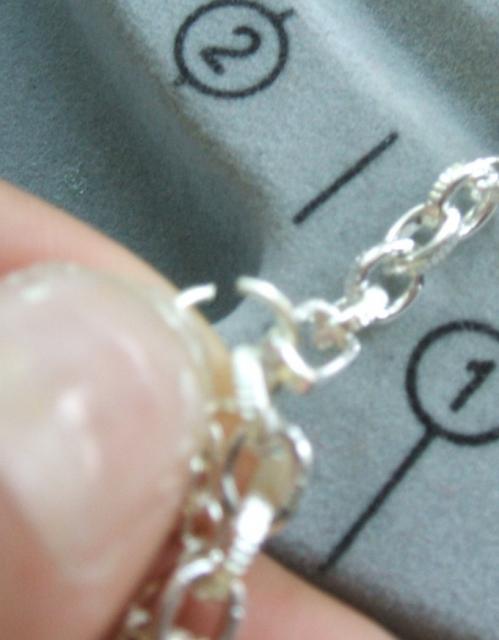 At the other end of the chain, put a jump ring through both chains. Put your smaller piece of the more ornate chain through the same jump ring. This will extend your necklace, so that it will be adjustable. Some days you may like it short, and other days you may like it longer, so why not be prepared for both, right?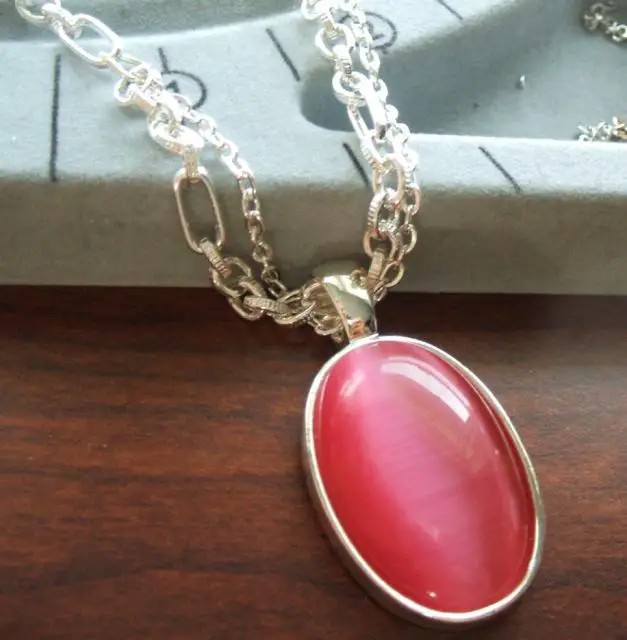 Slide your pendant onto your chain. That's it!