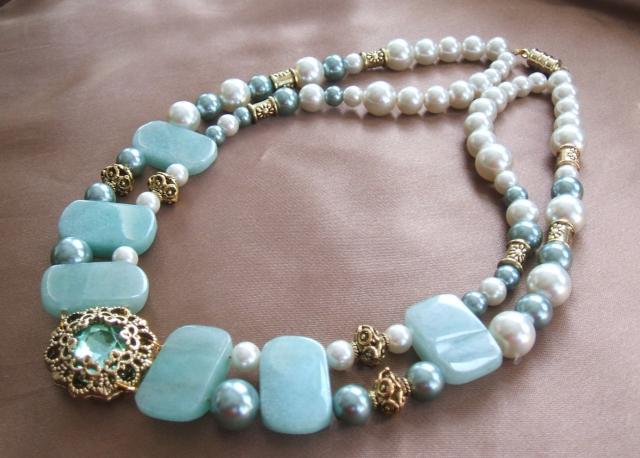 This necklace idea started with the focal bead that I wanted to create a special piece for. It was especially eye-catching, and I knew only a spectacular supporting cast would do.
Supplies
Tools
Materials
gold clasp
white glass (or freshwater) pearls in 6mm, 8mm and 10mm sizes
green/turquoise glass pearls in 5mm, 7mm and 9mm sizes
jade beads
gold spacers
focal bead
Instructions
Starting with your focal bead in the center, lay out your bead on your bead board.
Since this is a two-layer necklace, there is a 'lower' level and an 'upper' level. The jade pieces cover both levels, so start with a jade piece on either side of the focal piece.
Next, add pearls and spacers in varying color and size sequences. I placed 6mm white pearl on top and 9mm green pearl on bottom to start the sequencing, and then I changed up the sequencing, alternating between white and green pearls, small and larger millimeter sizes and tossing in two different style gold spacers further up the strands for flavor.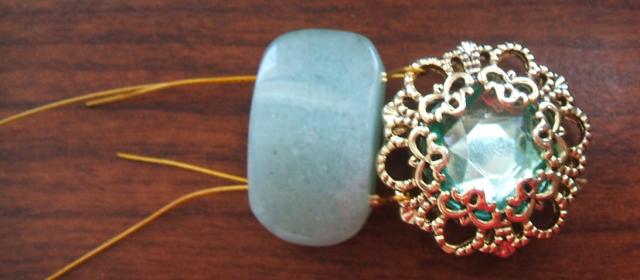 Once you've got your beads arranged, extract the focal bead and treat it as you would a clasp; that is to say, pull two strands of wire through two holes/openings on either side of the focal bead, and add your crimp bead to each, crimping with the crimping pliers. Do the same to the other side.

Begin adding your beads, just as they are laid out on your design board. Do one side first, then the other side.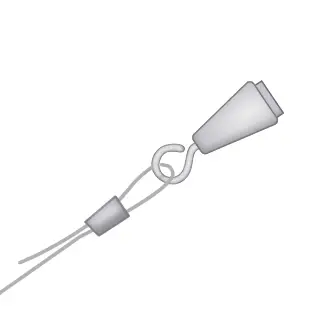 Once one side is completed, add half of the clasp, and then add the other half when you complete your other side. Be sure to pull your wire tightly through the crimp bead as you are finishing and adding your clasp.