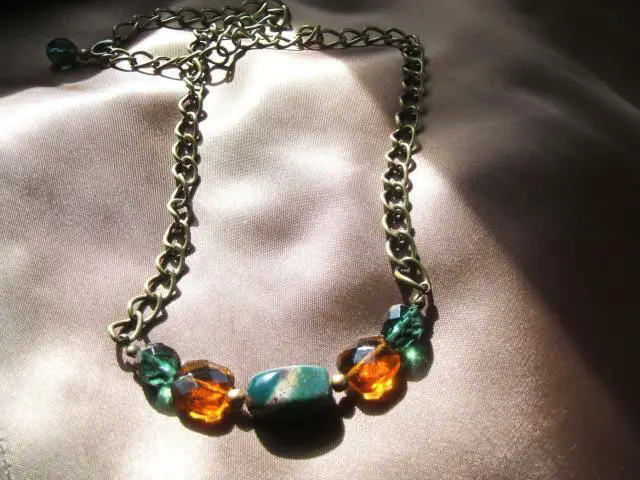 This sophisticated necklace and matching earrings have classic appeal for those who enjoy more understated accessories. And it's very easy to create!
Supplies
Tools
Materials
Instructions
Cut a length of beading wire and string on a crimp cover, and then a crimp bead. Crimp your crimp bead, then move your crimp cover over your crimp bead, snipping off any excess wire, and closing your crimp cover. Leave the arm of your crimp cover extended; we'll fold it down once we connect it to the chain. String your beads onto the wire with your focal bead in the center between the two gold round spacers. Finish off this section by adding your crimp cover and then your crimp bead. Crimp it, and then close the crimp cover down over the crimp bead, but leave the arm of the crimp cover extended.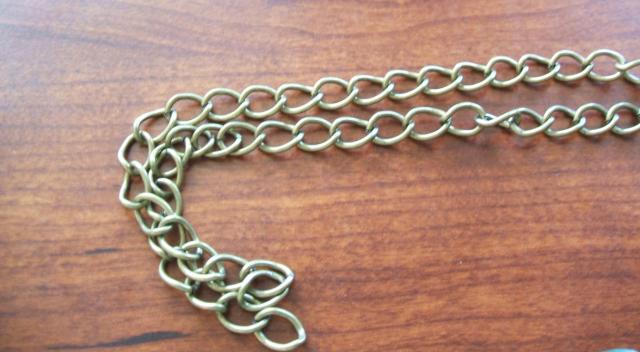 Cut two pieces of chain of equal lengths for the sides of the necklace.
Take one of your two lengths of chain and connect the arm of the crimp cover to the last link in the chain. Do the same thing for the second length of chain and the other arm of the crimp cover.
Now your necklace is almost finished! To add the lobster clasp, gently open the last link at the end of the chain, slide the lobster clasp on and close the link. (If your chain doesn't have links that open, use jump rings to attach the clasp.) You're done!
Add Earrings to Make a Set
For some simple matching earrings, repeat the bead pattern on headpins, and attach earwires. Make sure your earwires match the metal color and tone of your chain.