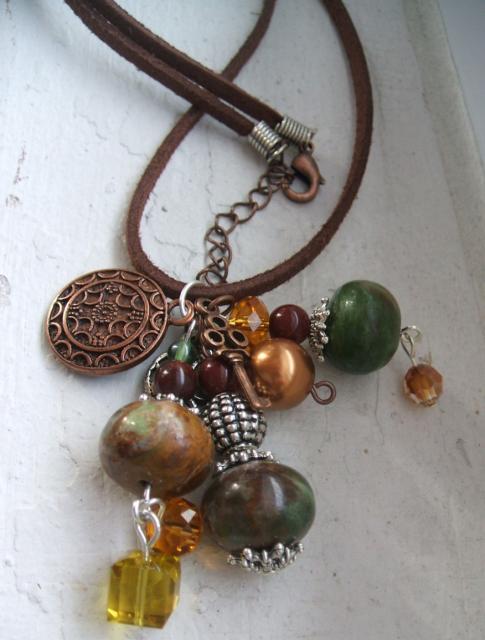 I'll admit, I'm a bit of a granola sort, so trying something new like a leather cord necklace really appealed to me, as it has an earthy sort of feel. I also wanted to break a few rules by mixing metals, so I paired copper with silver in this piece.
This really is a creative and simple project because you can choose the metals you'd like to mix (try silver and brass, for example) and pair them with some of your most unusual beads, or just some of those beads that have been sitting in your stash for a while just begging to be chosen ("Pick me! Pick me!").
Supplies
Tools
Materials
Techniques
Instructions
2
Attach Dangles to Cord
Cut a length of leather cord as long as you want your necklace to be. Attach all your dangles to a large jump ring, and
thread
it onto your leather cord.
3
Finish Necklace
Add
bead tips
to the end of your cord. Attach your clasp to one side, and your small length of chain to the other. Now you've got an adjustable necklace!