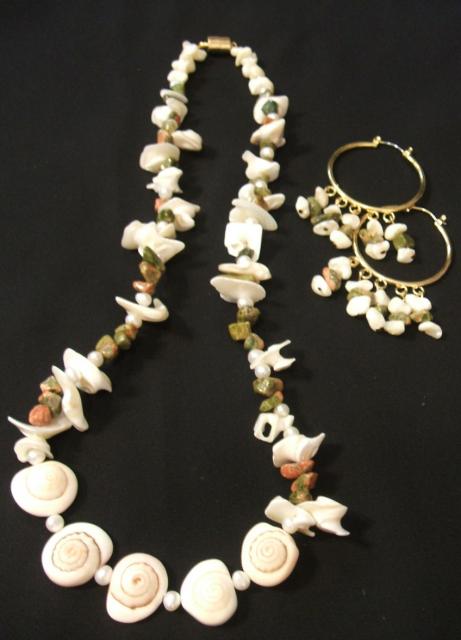 When my mother-in-law mentioned she is planning a trip to Jamaica, I thought Mother's Day would be a good opportunity to make her something fun and bright that she would enjoy wearing while there. She loves shells, so I knew this set would be perfect for her. I think you'll enjoy it, too!
Supplies
To make this set you'll need:
Tools
Materials
Necklace Instructions
First, decide how long you'll want your necklace to be, and how you want it to look. Arrange it accordingly on your design board. I wanted my mom-in-law's necklace to be on the longer side, so that meant I had to grab a good number of shells. How playful do you want your set to be? This is a basic design, but you can play it up by choosing brightly colored beads and then contrasting them with darker beads.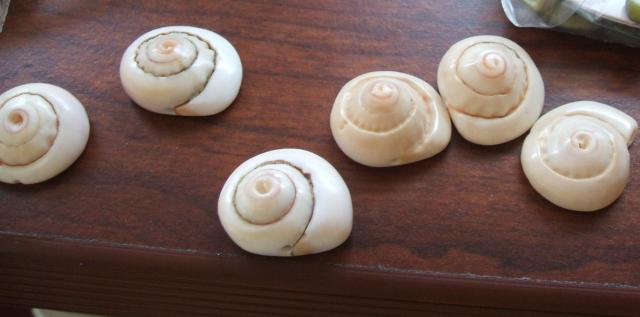 I know that green is one of my mother-in-law's favorite colors, so I chose to use pale colored shell beads, accented with green and brought to life with larger, round shell beads in the front of the necklace.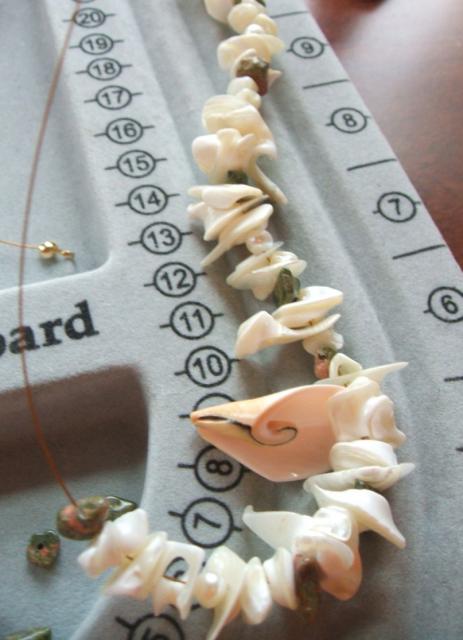 If you are using various shell chips, like I did, you will need plenty, as they are pretty thin. Once you've connected your beading wire to half of your clasp and have crimped your crimp bead into place, begin stringing your beads. As a variation, I decided to add cultured pearls to this set, as well. You can do the same or choose another alternate bead that's to your liking.
Once you're done stringing your necklace and you've added the other half of your clasp, it's time to work on the earrings.
Earring Instructions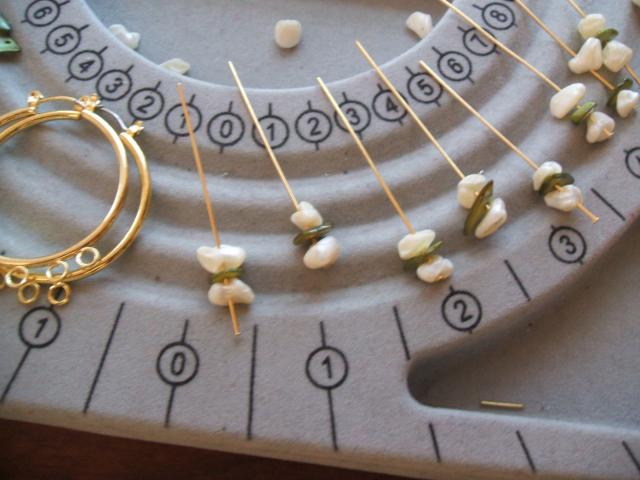 Hoop earrings are fun and playful, and they're really fashionable right now! Gather your hoops, beads and headpins. I alternated the pale shell beads with the green shell beads to create a good balance.
First, place your beads on your headpin and make a loop at the end, but before closing it, bring it through an eye in your hoop earring, and then close it. Simple, right? Now continue with this until you have all your beaded headpins connected to the eyes of your earring hoops.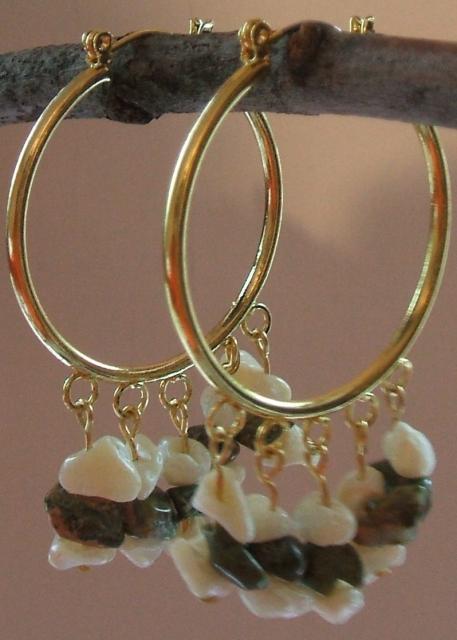 That's it! Now you have a great pair of earrings you can wear alone or with the necklace as a set. This is a light and fun set for summer — even if you're not going to Jamaica! Enjoy!