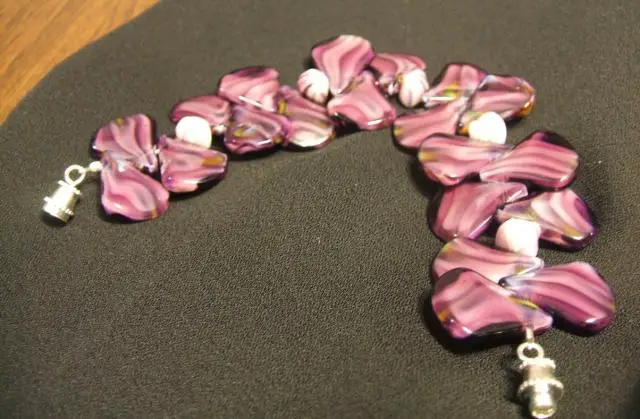 This unique bracelet is a simple beading project that's a little artsy and loaded with style.
Supplies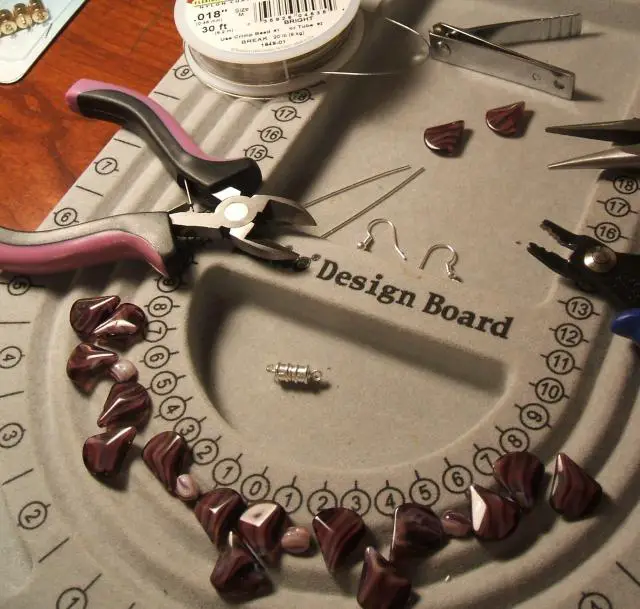 Tools
Materials
between 20 and 26 swirled, triangular glass beads (depending on the length of bracelet you want)
between 5 and 7 of the smaller swirled glass beads
a clasp
The smaller beads have their holes in the middle, while the larger beads have their holes at the top. It's these top-holed beads that give this bracelet such a wonderful shape.
Instructions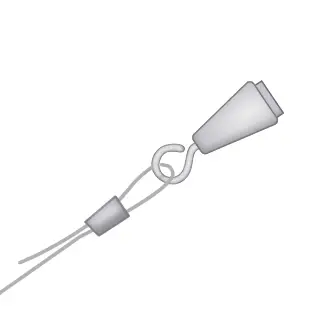 Cut a length of wire a few inches longer than your finished bracelet size. String a crimp bead and half of your clasp onto the beading wire. Pull the wire back through the crimp bead, push the crimp bead near the clasp, and crimp it in place.
Next,string your beads in a sequence of 3 (or 4) large beads, then a small bead. Repeat this pattern throughout the length of the bracelet, and then attach the other end of your clasp the same was as the first half. The triangular beads will move and fit into each other like puzzle pieces.