Victorian Wedding Choker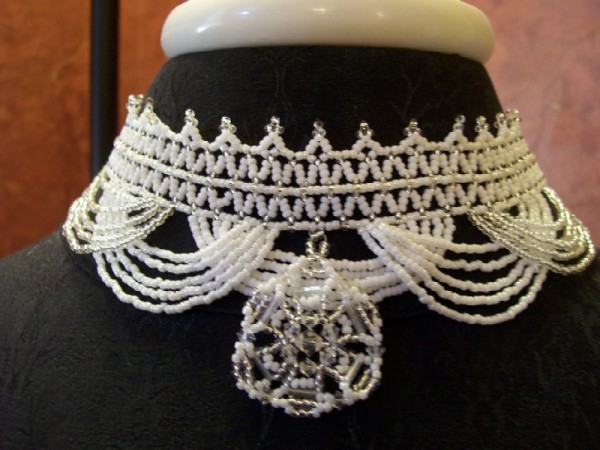 About the Artist: Susan Yvette England
I have a BS in Fine Arts from Columbus State University in Georgia. I have been making silver jewelry since 1990 and have been involved in beaded jewelry for the past four years. My first beading project article is scheduled to be published in Bead & Button Magazine in December 2007 along with another online project the same month.
My favorite form of beading expression is bead embroidery, followed closely by various bead weaving techniques.
If you purchase through these links, we may receive a small commission.
Disclosure