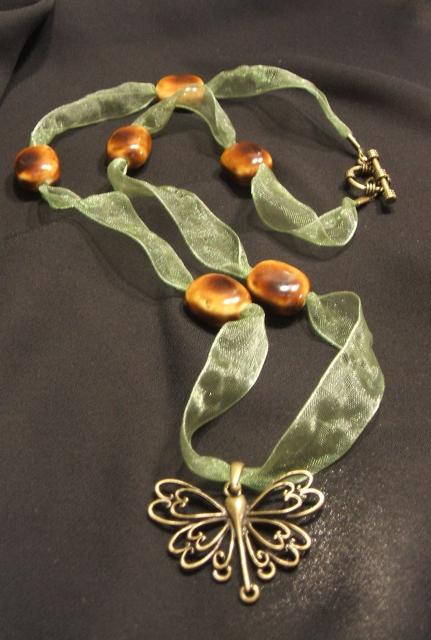 This necklace is a breeze to make!
Supplies
Tools
Materials
6 large beads with smallish holes (so they don't shift around on the ribbon)
a pendant (I used a dragonfly)
two jump rings
two cord tips (the kind with two metal flaps)
a small spool of ribbon
a clasp
Instructions
On your design board, arrange the beads the way you'll want them to look on your necklace. Now start stringing your beads.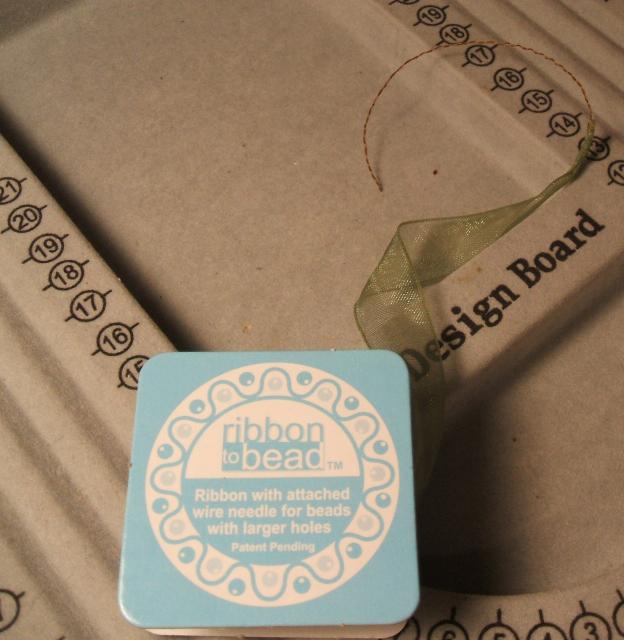 The spool of ribbon comes with an attached wire needle so you can string the beads pretty easily.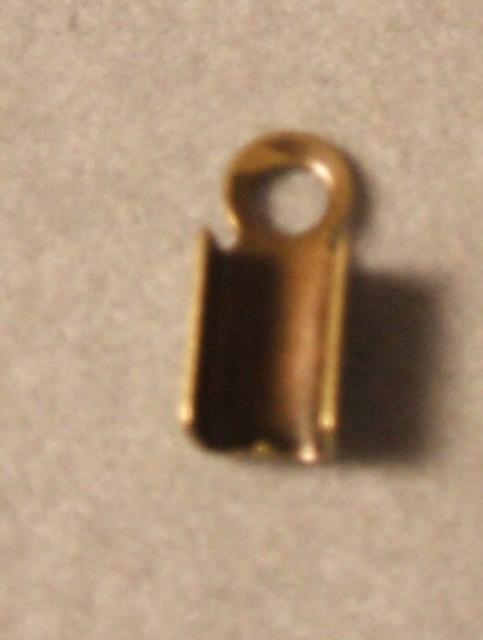 Once your necklace is as long as you want it to be, snip the ribbon at both ends and add a cord tip to each end.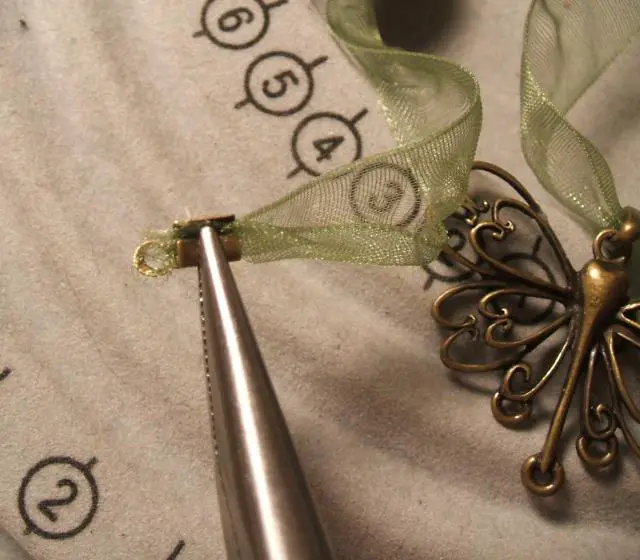 Squish the ribbon together to get it inside the cord tip, and then fold in one flap of the cord tip, then the other. Be sure it's nice and snug, and cut off any excess ribbon you don't need. Attach a jump ring to both cord tips and attach those jump rings to your clasp ends and you're finished!