Nothing says warm weather jewelry like anklets and toe rings. This simple beaded pearl anklet in white and silver is easy to make and will pair well with many outfits.
Supplies
Tools
Materials
6, 8, and 10mm glass pearls
spiral bead cages
Techniques
Instructions
First determine how long your anklet will need to be.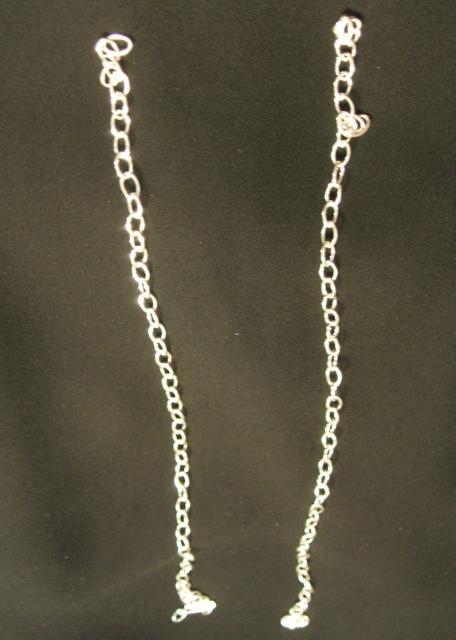 This is a two-stranded chain project, so you will start by cutting two pieces of chain of equal length. Using the measurement of your final piece, subtract the length of your clasp and you will have the length you need your chain pieces to be.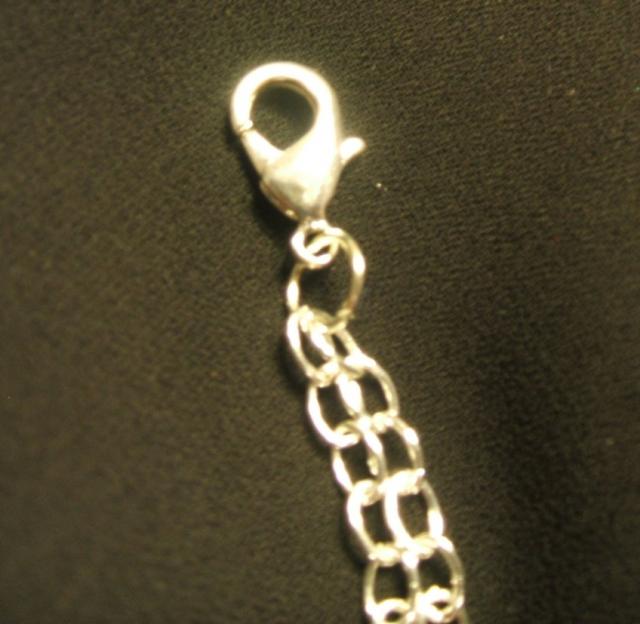 Bring a single jump ring through the last link on both lengths of chain and through the loop on your clasp. Do the same on the other end, only you won't need to attach a lobster clasp; you'll only need the jump ring.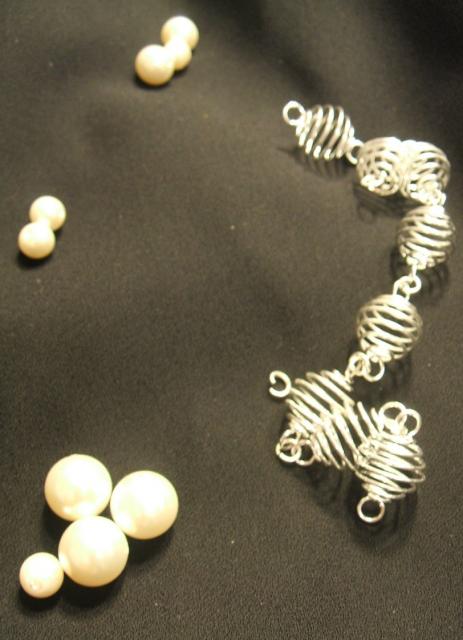 Gather your beads and bead cages.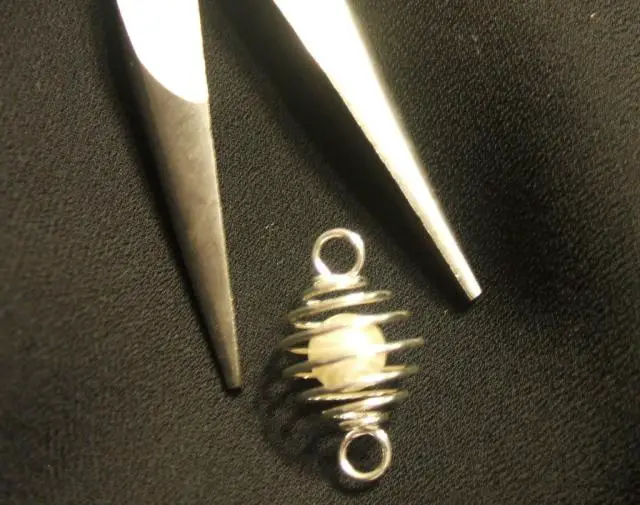 Use your fingers or your chain-nose pliers to gently open the spiral bead cages and drop your 6mm bead inside. Make about 5 of these.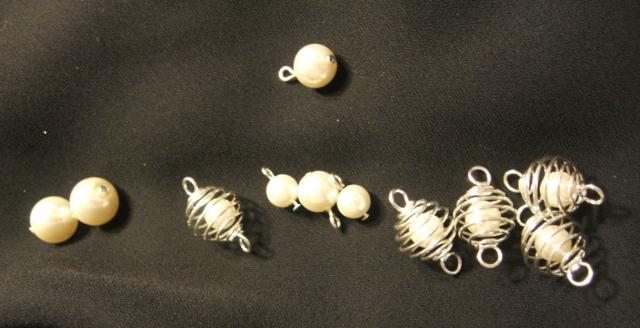 Once those are done, prepare your 8 and 10mm beads by putting them on head pins and making a loop at the end.
Now comes the fun part of attaching the beads to your chain.
Lay out your anklet on a bead tray or a towel and roughly plan where each bead will be attached so they are distributed along the length of the chain. It's a forgiving design, so don't worry too about perfect placement. Alternate your bead cages and headpin beads in whichever order pleases you.
To attach a bead to the anklet, take a jump ring and put it through two links of the chain, connecting both chain pieces as you do so. Add the bead and close the jump ring. Using the jump rings this way make the two pieces of chain one.
Continue to add your beads this way along the length of the anklet until they are all attached.
This anklet can be made a flexible length because you can hook the lobster clasp onto any of the jump rings to make it shorter–the extra length at the end will just hang down decoratively.
That's it–enjoy!