With summer sandals, toe rings let you show off a little bit of your creativity! Here's a fun and basic design to get you started.
Supplies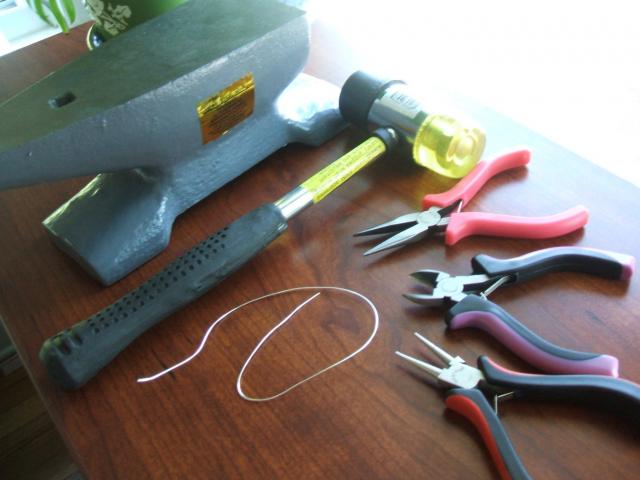 Tools
Materials
Instructions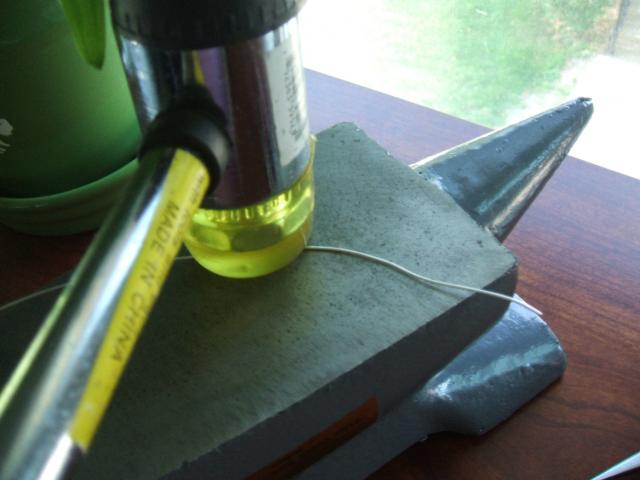 Cut a piece of sterling silver wire about 3.5 to 4 inches long. Put your wire piece on your anvil and, using the rubber end of your mallet, hammer the entire piece. Turn it over and hammer the other side. This makes your sterling wire stronger.
Take your wire and make a loop in it with your round nose pliers. Wrap the wire around your loop a little.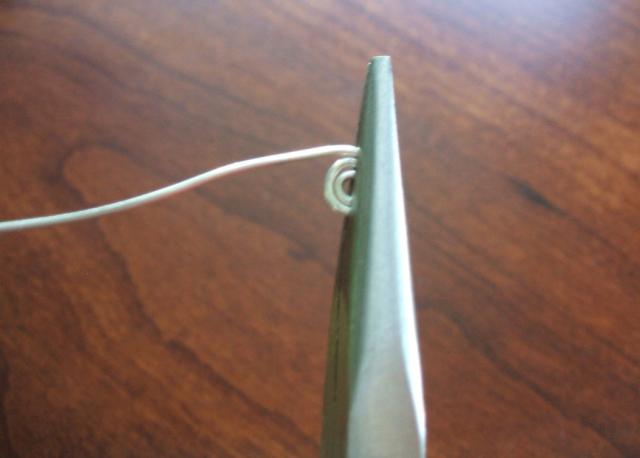 Using your chain-nose pliers, grasp the small swirled piece and continue wrapping the wire around and around.
After you've wrapped the wire around the loop three or four times, place the wrapped piece on the front of your toe and press it firmly in place.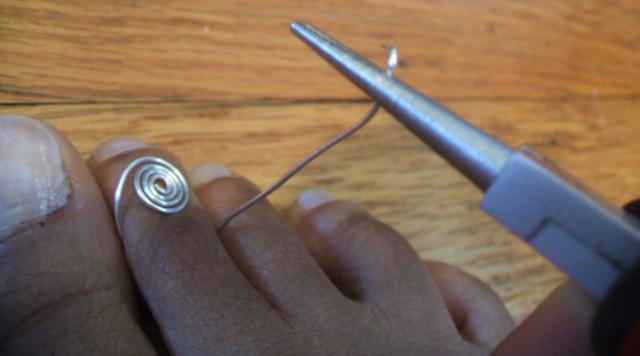 Wrap the tail of the wire around the side and bottom of your toe, bringing it back up the other side.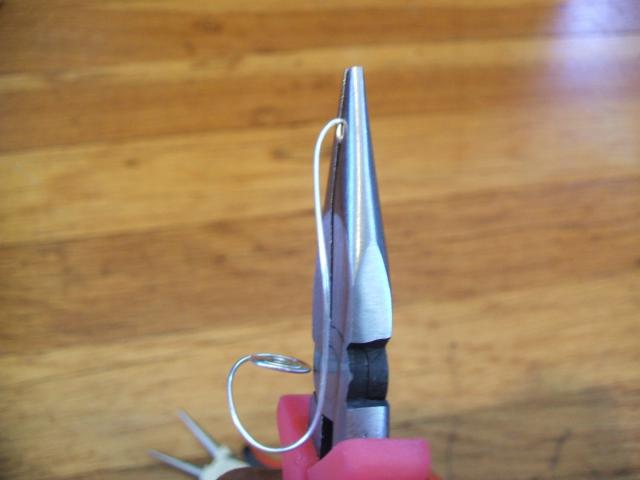 Pull the ring-in-progress gently off your toe, being careful to retain the shape. Make a loop in the tail and, gripping the wire with your chain-nose pliers, wrap the wire down and inward, toward your body.
When you've wrapped enough for the toe ring to fit your toe well, slip it back on and press your second swirl firmly in place, just beneath the first one. You're done — enjoy showing it off!