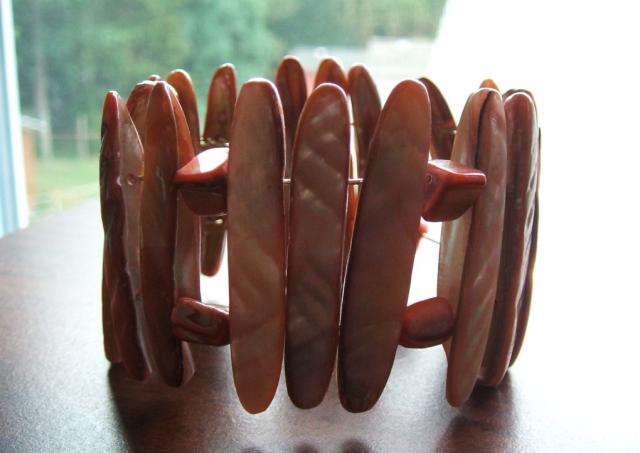 Summer is fleeting fast, but it's not too late to create wonderful summer jewelry like this shell bracelet, and few things are easier than memory wire. Let's get started!
Supplies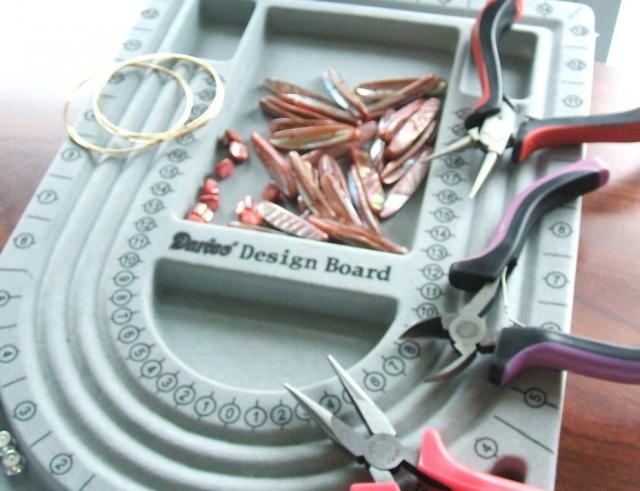 Tools
Materials
Instructions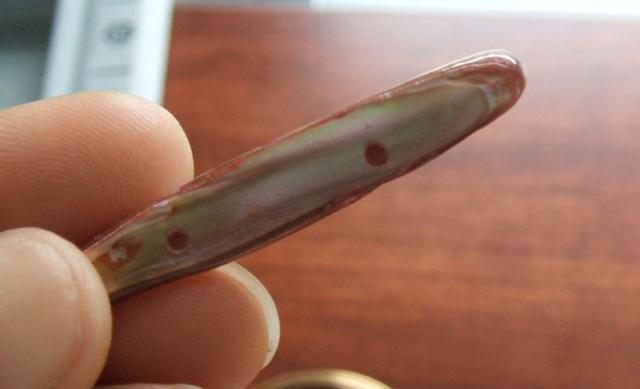 The trick with this bracelet is you'll be threading the memory wire through four eyelets in the longer shell pieces. As you can see, there are two eyelets here, and two more on the flip side. After threading the wire correctly, the shell side of the bracelet that shows will be flat.
Decide how you want your bracelet to look and arrange the shell pieces on your board accordingly.
Cut two pieces of memory wire with your pliers. Take both pieces through the eyelets of the longer pieces.
When it's time to put the smaller shell pieces on, you'll put one on one piece of memory wire, and the second shell piece on the second piece of memory wire. Keep pushing all the pieces downward in order to make room for more beads.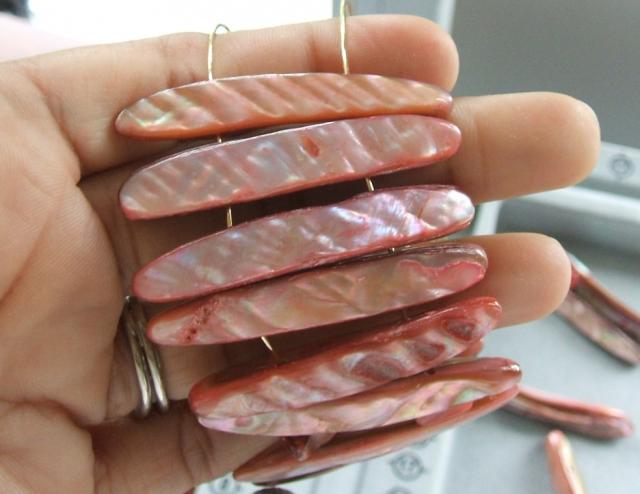 Soon you will have gathered more pieces and your bracelet is starting to shape up…nice!
When you have on all the pieces, you'll need to clip the ends of the wire with your wire cutters. Hold the ends, so your beads won't go flying off. Now use your round-nose pliers to make a loop in all four ends, where you've cut the metal. Easy and simple, and you've created an end of summer look you're sure to enjoy!