This necklace has three strands that weave in and out of the beads at irregular intervals, creating an interesting bohemian look.
Supplies
Tools
Materials
a clasp (I used a magnetic one)
crimp cover (clam shell)
Instructions
Lay out your beads on your design board in the order you'd like to see them in your necklace. Be sure to balance (spread out) your colors and the use of your crystals.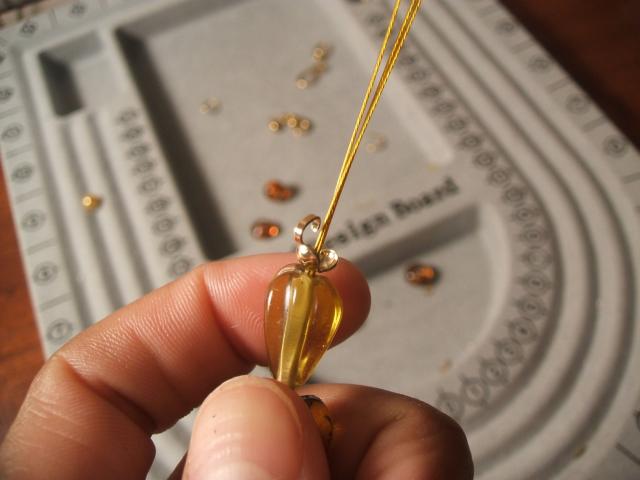 Cut three strands of beading wire of equal length and string them through a crimp cover (clam shell). Add and crimp your crimp bead. Snip off the excess wire, close the cover and attach it to one half of your clasp.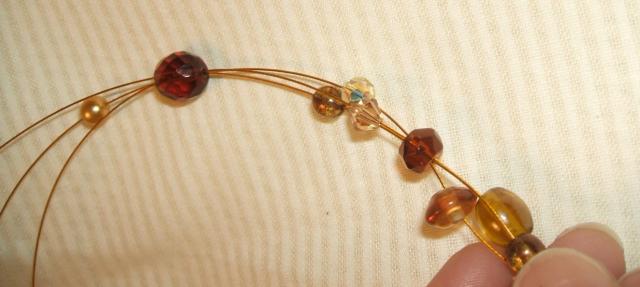 This design follows a four-bead stringing pattern: add one bead to each strand and then thread all three strands together through the fourth bead.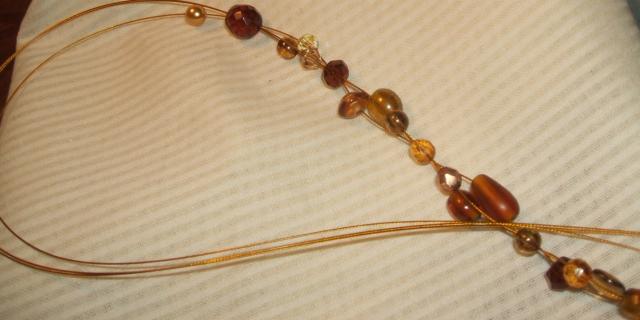 Begin stringing your beads onto the wire in the four-step sequence. You can either squeeze your beads together snugly on the beading wire, or you can leave more space between the beads, depending on your preference. I've opted for the "snug" approach, as I had so many rich beads, I wanted to be sure to get them all in my necklace!
End your necklace the way you began: string the ends of your wire through the clam shell, add and crimp your crimp bead, then snip away the excess wire, close the clam shell and attach it to the other half of your clasp. You're done!